The art of bodybuilding is hard to comprehend. Some say it is the highest form of satisfaction a person can get. Even the greatest Arnold Schwarzenegger explained it in that way. His passion for honing his craft helped him bag seven Mr. Olympia titles and four Mr. Universe titles. However, the road to success was not straightforward.
ADVERTISEMENT
Article continues below this ad
Training rigorously for the title, Schwarzenegger dominated the bodybuilding circuit, believing he had the potential to burn. He trained with his idol, Reg Park, who won the Mr. Universe title three times and had a similar career trajectory to Schwarzenegger. Initially training in the evenings, Schwarzenegger spoke about how the influence of Park made him switch to training in the morning.
ADVERTISEMENT
Article continues below this ad
Radical training changes for Arnold Schwarzenegger
In an era where bodybuilding was just beginning to take charge, Schwarzenegger recalled his training. He talked about how no one would work out in the morning but returned in the evening. Likewise, the gyms never opened until 10:00 am It was only after meeting his idol, Park, that Schwarzenegger saw a drastic change in his training routines.
Park invited Schwarzenegger to stay with him, and they developed a lovely bond. He recalled the strict regimen he underwent that included waking up as early as 4:45 am In addition, the routines included protein powder mixed with cornflakes while squatting 500 pounds by 5:30 am
DIVE DEEPER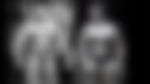 Schwarzenegger recalled how tired he would get after those workouts. ,It was the most brutal wake up call I ever had. My body was shaking. But, after three weeks training with him… it became normal,' explained Schwarzenegger.
Influencing the bodybuilding fraternity in Europe
ADVERTISEMENT
Article continues below this ad
Understanding the ethos of bodybuilding, Schwarzenegger took home these methods to Munich. From there, he could notice how bodybuilders had changed their beliefs while focusing on training in the early hours. He mentioned how people thought strength training in the morning was not practical.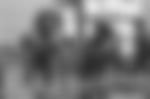 ADVERTISEMENT
Article continues below this ad
The meetup with his idol paid off as Schwarzenegger developed new training methods. It was just incredible to see the commitment he put to his sport. Focusing on every minute detail, Schwarzenegger curled his way to success and now imparts his expertise to aspiring bodybuilders.
DIVE DEEPER- Bodybuilding Legend Arnold Schwarzenegger Height Compared To Shaquille O'Neal, Dwayne Johnson, Andre De Giant, Kareem Abdul Jabbar, And Wilt Chamberlain