Indian passengers looking to travel to Europe now have more options, with IndiGo offering convenient flight connections to Portugal and Switzerland. The airline is further exploring its codeshare partnership with Turkish Airlines, adding capacity to these popular routes out of India.
Connections to Portugal and Switzerland
India's largest airline, IndiGo, is now offering flight services to Portugal and Switzerland through its codeshare partnership with Turkish Airlines. The 19 connecting flights via Istanbul will cover Portugal's Lisbon and Porto, and Switzerland's Basel and Geneva.
The codeshare agreement allows both IndiGo and Turkish Airlines to market the same flight under their identification codes.
Services started on November 23rd, and these new routes and frequencies are expected to offer new options and more capacity for customers exploring travel between India and Europe in the upcoming holiday season.
Vinay Malhotra, the airline's head of global sales, commented,
"Keeping the customer demand in mind, we now offer 19 connecting flights through Istanbul to destinations like Geneva, Lisbon, Porto, and Basel. This will not only enhance international connectivity but also add capacity on these routes and make travel more affordable."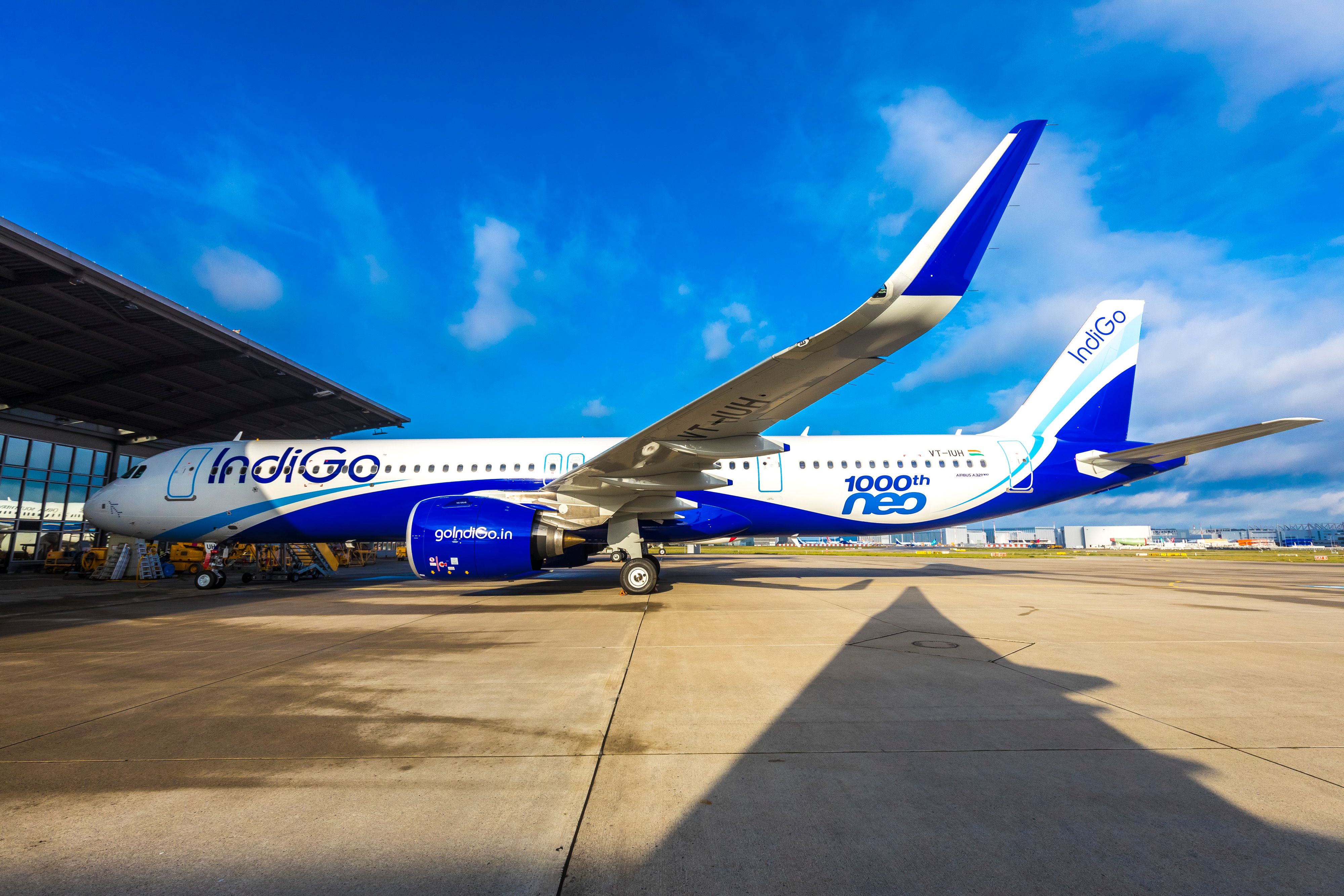 Photo: Airbus
CarGo goes international, too
It's not just IndiGo's passenger operations that are seeing international expansion; the airline's freight business, called IndiGo CarGo, too, is increasing its footprint. The airline currently has an Airbus A321 P2F aircraft and will operate as a second one in December.
On Tuesday, it carried general cargo with a payload of more than 19,000 kg on its first international assignment between Kolkata and Yangon in Myanmar. Mahesh Malik, Chief Commercial Officer, IndiGo CarGo, commented,
"We are thrilled to expand IndiGo CarGo operations to international shores with its flight between Kolkata-Yangon. Both the cities are major commercial hubs, and freighter service between them will bolster the supply chain between India and Myanmar. We anticipate that the business will expand over the next few months as we expand our freighter fleet and add new destinations to our CarGo network."
IndiGo's dedicated cargo fleet will give the airline an added advantage on costs but also enable it uniquely to service markets like China, Vietnam, the Middle East, and certain CIS (Commonwealth of Independent States) countries.
New MRO facility
Back home, IndiGo has opened a second MRO facility in Bengaluru. The airline has signed a 20-year pact with Bengaluru Airport, which allows it to sub-lease five acres for the 13,000 square meter facility, which can service two narrowbody airplanes.
The airline already has an MRO facility in Delhi, and the second one was supposed to open in 2020. But plans were delayed due to the onset of the COVID pandemic. IndiGo flies a fleet of more than 270 planes and has hundreds more on order. Dedicated MRO facilities like these are sure to help fuel its future growth.
What are your views on this? Please leave a comment below.