Virgin Atlantic has announced that it will begin offering flights to the Maldives in Southern Europe as well as flights to Turks & Caicos in the Caribbean. The services will commence late next year and will be geared towards UK leisure travelers. Tickets are set to go on sale at the end of this month for flights to the Maldives, nearly an entire year before the route is inaugurated. Along with these flight offers, Virgin Atlantic will offer multiple travel packages for trips to these destinations.
Routes to paradise
The airline anticipates that these routes designed to carry leisure passengers from the UK to tropical destinations will be very popular as it predicts that they will have steady demand. Starting November 30th, customers will be able to purchase tickets for the flight connecting London Heathrow Airport (LHR) to the Maldives. This route, which will commence on October 22nd, 2023, is scheduled to be a seasonal winter route flown three times per week.
On January 11th, 2023, customers may purchase tickets for the year-round twice-weekly flights that connect LHR with Turks & Caicos. This Caribbean route will be inaugurated on November 15th, 2023. This will be the latest addition to the airline's Caribbean route portfolio. Its latest additions include routes to St. Lucia, St. Vincent, and the Grenadines in October 2021, along with the most recent addition, a route to the Bahamas launched in December 2021.
All the newly announced routes will be operated on the airline's young Boeing 787-9 widebody jets. Each plane will have the capacity to carry 258 passengers across three cabin classes. The high passenger capacity will allow the airline to carry thousands of passengers per week between LHR and these tropical destinations.
Ideal destinations
Virgin Atlantic has selected these specific destinations to add to its collection of tropical destinations as it foresees that they will bring consistent demand from leisure travelers. The airline has shared that the Maldives are one of the world's most iconic and ideal vacation destinations. Those looking to relax on their vacation or have an adventure can do so as countless vacation options await them. For those looking for a relaxing vacation, the Maldives offers endless white sand beaches, sheltered lagoons, and numerous spas. For the more adventurous travelers, world-class snorkeling, scuba diving, fishing, kayaking, and much more are readily available activities.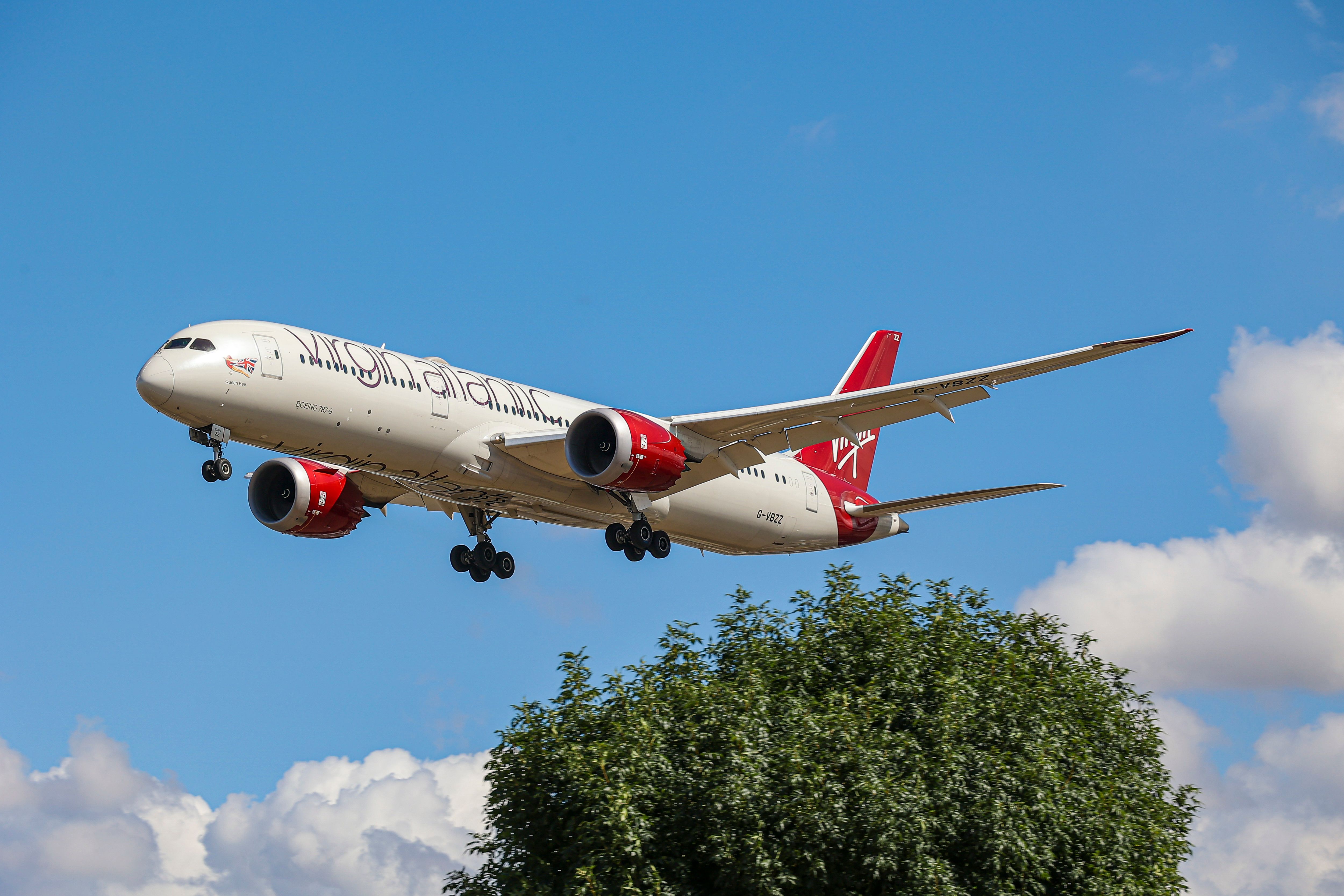 Photo: Getty Images
The Chief Commercial Officer at Virgin Atlantic, Juha Jarvinen, shared the airline's excitement for these new routes and why it chose the Maldives as its newest tropical destination. Jarvinen stated,
"We couldn't be more thrilled to add these two exotic new routes to our flying portfolio. Nothing sets our hearts soaring like a new destination to explore, so, with two about to join our network, there's only really one question. Where to first "The Maldives has always been an incredibly popular destination for Virgin Atlantic Holidays customers, which is why we couldn't wait to give them the opportunity to travel to the idyllic location in style onboard Virgin Atlantic aircraft."
The airline went on to share its excitement for the new route to Turks & Caicos. This tropical destination offers many of the same luxuries that come with the Maldives, including countless opportunities to relax on white sand beaches or spas. It also offers adventures many fantastic opportunities as it is known for its extensive network of vibrant coral reefs that offer some of the best scuba diving and snorkeling in the world. Jarvinen said,
"We're delighted to begin flying to the Turks & Caicos islands, as we continue to grow our Caribbean portfolio, offering more choice for our customers to explore these beautiful islands and enjoy some winter sun. "We know our customers will be over the moon with the introduction of these new destinations, both offering something unique for travelers looking to either simply relax or explore a new corner of the world."
What do you think of these new routes? Let us know in the comments below.
Virgin Atlantic

IATA/ICAO Code:

VS/VIR

Airline Type:

Full Service Carrier

Hub(s):

London Heathrow Airport

Year Founded:

1984

CEO:

Shai Weiss

Country:

United Kingdom