STOCKBRIDGE – Travel can be tricky for people in all stages of recovery from substance abuse, and Alexander Brown knows those temptations all too well.
Brown, who grew up in the lodging industry as a member of the Fitzpatrick family, is in recovery himself and is a certified addiction counselor.
His mother was the late Jo Ann Fitzpatrick Brown, who ran Blantyre in Lenox for the Fitzpatrick family from 1981 until her death in 2016. He left the industry in 2017 after his family sold the five-star lodging establishment.
But now Brown has decided to reenter the field, and he's doing so with a venture that reflects the hard-earned knowledge culled from his various experiences.
This summer, Brown launched Recovery Hospitality, a business that provides lodging packages for people who are recovering from addiction and those dealing with mental health issues.
"I've been trained as an addiction counselor; I'm in recovery from alcoholism myself and I grew up in the hospitality industry," said Brown, who began working on the idea in April 2021. "I've seen guests struggle with the isolation of the traveling experience. I've seen staff, including myself, struggle with substance abuse. "
Recovery Hospitality provides travelers with both standard and premium packages designed to lessen the temptations that addicts and those living with mental illness often find when on the road. They include removing alcoholic beverages from guests' in-room mini bars, no wine or cocktail lists while dining, the availability of non-alcoholic beverages, and providing a concierge to guide guests to wellness-focused activities and off-property dining options. The firm also operates a travel agency to provide the same services to recovering addicts interested in additional support beyond Berkshire County.
"A lot of time the same things that I do to reduce stress with people who struggle with addiction, carry over and are beneficial for people who struggle with other mental health concerns," said Brown, who is interested in expanding his services to people with autism.
Based on his experiences, Brown said the lodging industry is not set up to deal with customers who struggle with mental health issues.
"Hospitality is not accessible for people with mental health issues because hotels are not aware that it's missing, and I think consumers are not aware that there are things that can be done to make hotels more accessible," Brown said.
"A lot of it comes down to accessibility," he said. "Hotels are mandated to be accessible to people with physical limitations. However, they are not mandated and are often unaware of people who have cognitive limitations … I think there are a lot of people in recovery in New York and Boston who are looking for vacation destinations. "
Those in recovery or dealing with mental health issues are often advised not to travel, he said.
"I heard this advice early in the recovery process," Brown said. "Don't do it. Don't go out to eat. Don't travel after the first two years because there's too much temptation."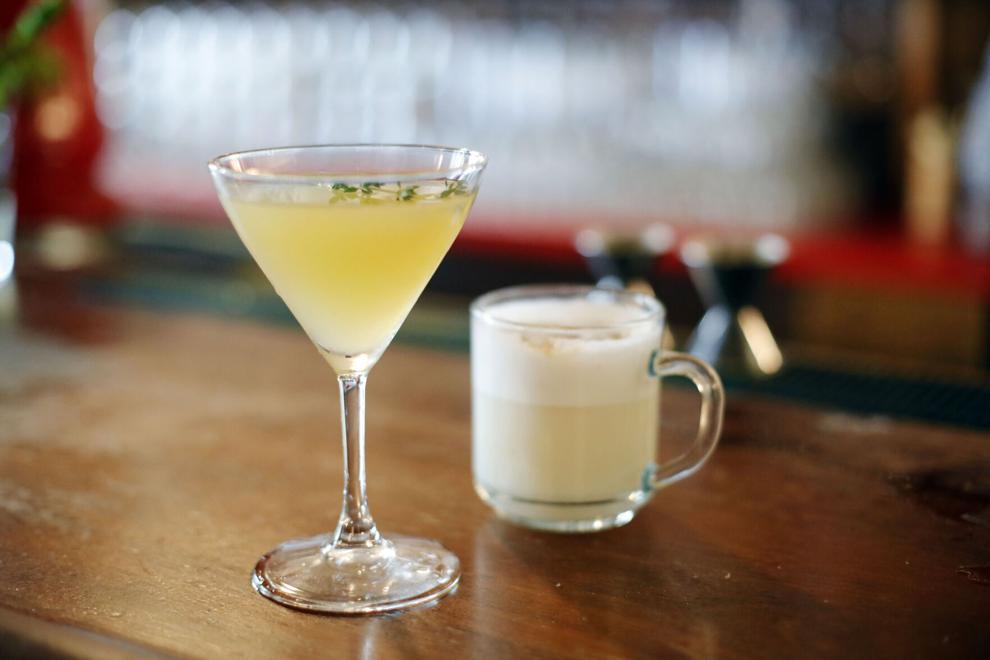 Brown first entered recovery in 2017, then re-entered 18 months ago after relapsing during the COVID-19 pandemic.
"I thought to myself when I was trying to find my way back into the hospitality industry that I know there are things operationally that hotels can do to make the hotel and dining environments less stressful," he said. "Not have beverage options, not having three different drink menus, not asking people again and again and again if they want something to drink. Even having a restaurant that surrounds a bar can be triggering.
"I noticed there are things that could be done that weren't being done," he said. "My mother did a lot of them at the high-end level. But there are things that can be done at all ranges of hotel price points. I know from the digital health care side that things can be done to increase accountability and support and all these things that can be done to lower stress and temptation. So I just was like I can combine the two. "
Recovery Hospitality's lodging packages are geared mostly toward individuals and families, although, they could be used for groups or events, Brown said. The concierges are wellness coaches who check in daily, ether through Zoom or on the phone.
"We have texting back and forth," Brown said. "They check in on a pre-scheduled basis based on stressful times."
Brown's family, which runs Main Street Hospitality, a firm that manages several well-known Berkshire lodging establishments, including The Red Lion Inn, agreed to support the proposal after Brown pitched it to them. Recovery Hospitality is not part of Main Street Hospitality, Brown said, but its recovery-based lodging packages can currently be booked at only two Main Street properties, The Red Lion Inn in Stockbridge, and Race Brook Lodge in Sheffield.
Brown, who also provides consulting services to hotels and restaurants looking to create environments conducive to travelers with addiction and mental health issues, is preparing to expand Recovery Hospitality's services to Boston.
Brown received his addiction counseling certificate from the University of Massachusetts, Boston and is studying for a masters degree in social work at Boston College.
Learn more …
Visit www.recoverhospitality.com to learn more about packages and individual pricing.
.