It's been a long recovery period but it looks like it's coming to an end. Yes, it was a huge fall and it takes a while to overcome the effects of it. And many of you might not even know about the fall! I'm not even going into that subject, but if you really want to know more, just go to my Coastal Comments column on March 31st called "The Fall! Big Time! " For now, I'd like to bring you up to date to discuss some nice things going on in our little part of the world which includes Marco Island, East Naples, Isles of Capri, Goodland, Port of the Islands, Bayshore, and other places that pop up in waterways, Rookery Bay, and anything else that comes to mind. I'll be calling around here and there to ask questions, etc. I'll probably drop a lot of names because my world includes lots of you! ALL good by the way! Like a photo I just came across of Tim Owens and his wife di lui Lauri, who lives in Isles of Collier Preserve, and used to work with the ski club Gulf Coast Skimmers at Sugden Park. He worked hard with those kids and they all enjoyed a great friendship! Then there is the Marco 25th Anniversary of Cityhood and the celebrations many people are enjoying. I went to a Readers Theater held at the Marco Island Center for the Arts, and the act was called The "Swingset" by Kristyn Estes. I went with Gene and Nanette Rivera, along with Charley and Maria Lamb to celebrate the 25th Anniversary. Dinner followed, of course! That's always so much fun and tasty too!
* The other day some Marco friends stopped by. These people are friends to everyone who meets them, but the guy, Bryan Hauser, is like a son to me! He's such a hard worker, and so is his wife di lui Rondi, and yet they take time out of their busy schedules to remember friends like me. This is what makes the world go 'round. How lucky I am to have found them in my Marco Island Kiwanis Club! Of course there is Shirlee, my best friend, who lives on Marco Island, owned a travel agency on Marco named Van Travel, and the president of the Marco Island Kiwanis Club for three years. We met while I worked for the airline PBA and have stayed friends ever since – and that was 1974! Friends! If you have one good friend, you are lucky! Be kind to them. Treat them as great as they treat you if you can. Our world isn't like it was, but maybe we could bring some of that back just by cherishing our friends! We'd all be better off if we have one really good friend!
* The Rookery Bay board invited me to serve on their board for another year, which I proudly accepted. I am also sitting on the East Naples Civic & Commerce Board of Directors and they are really moving forward! Their membership has increased nicely, thank you Jacob Winge and Shirley Calhoun. And to bring you up to date, the County Parks and Rec Board has asked me to continue being an alternate on their board. They are so important not only in a child's life, but also in an adult's life, and a retiree's life! I'm going to make a special effort to visit EVERY park in the county's system so I am familiar with the park and can comment on them at the meetings with a knowledgeable understanding.
With that, dear friends, I'll see you next week!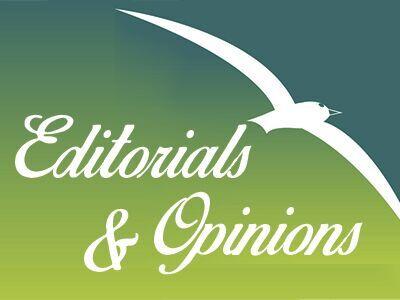 .