Sam Tweedale was invested in a career as a police officer — so much so that he forked out an estimated $6,000 in travel and accommodation just to take the necessary tests.
Key points:
Queensland Police Service says it's now substantially easier for regional and remote residents to be recruited into the force
It has previously cost remote applicants thousands in travel and accommodation for recruitment tests in major centers
The QPS says those tests have moved online
The Longreach resident did the near-2,000-kilometer trip to the coast several times for medical and aptitude tests.
"I had to travel to Brisbane a couple of times and to Townsville and Emerald a couple of times as well … all up we estimated it was about $5,000 to $6,000," Mr Tweedale said.
"They were all testing to make it past the criteria … there were times when it was for doctor's appointments and medicals [and] there were aptitude tests, quizzes — things like that.
"I had to travel to Townsville once to do a beep test.
"It was often at least three or four days off work to allow for that," he said.
While Mr Tweedale did not end up making it into the force, he said the cost of trying to become a police officer was a major deterrent for those living regionally.
"I know of people in the region who have tried out since. They've faced similar tales where you have to be down there for one or two hours and it is a couple days to get there and back."
'A lot more flexible'
As Queensland Police looks to recruit an extra 1,450 officers by 2025, the organization claims it is making it easier for regional applicants to sign up.
It says prospective recruits will no longer have to travel to major centers to be recruited into the academy.
All components of the recruiting process are able to be undertaken either remotely or close to all regional centers.
Central Region Assistant Commissioner Kev Guteridge says if costs and travel are required, financial assistance will be provided.
"The need to leave Blackall to go into Brisbane to do a test [is] no longer," he said.
"We're going to minimize the impact on people in their community [and] get them to the point that we need to get them into the academy.
"Once you're in the academy, we start paying you for your time that you're down there.
"We're a lot more flexible than we were previously."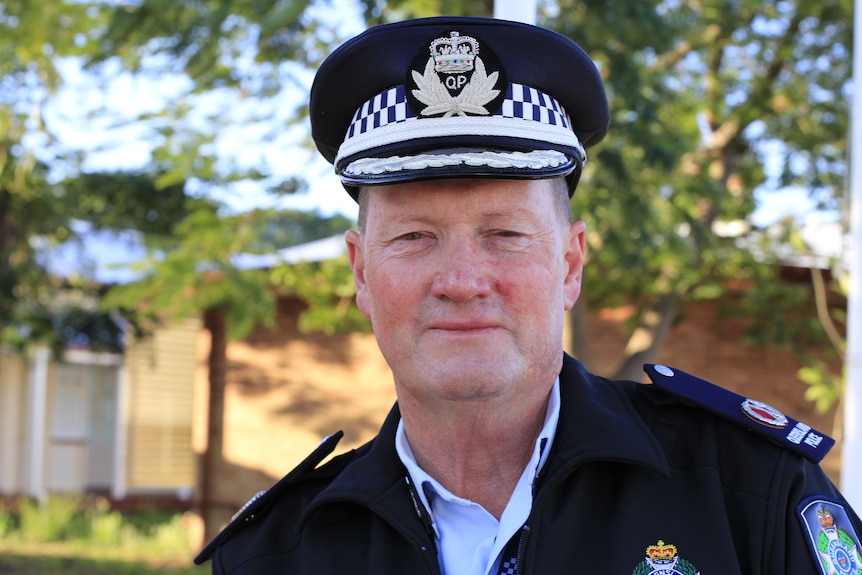 Assistant Commissioner Guteridge said another change in the mega recruitment drive included considering applicants as young as 17 years old.
But he stressed that the service had not lowered its standards.
"Obviously it's a higher-risk profession than now, and we don't shy away from that," Assistant Commissioner Guteridge said.
QPS says applicants who come from or wish to serve as a police officer in regional areas for placements are also considered.
Mr Tweedale said the change in rules was encouraging.
"That sounds like really good news," he said.
"If that remote testing is available it should encourage people out here to go for it, especially those who can't afford to take the time off work or buy the plane ticket.
"We all know plane tickets can be expensive out here.
"Hopefully it encourages more people from these western communities to have a go."
.