It's been three weeks since Hawaii flight delays last caught our attention. But unfortunately, these seem to be an eternal problem, as reported by the flight-tracking service FlightAware and by OAG's FlightView. On Tuesday and Wednesday, 210 Hawaii flight delays took place at five Hawaii airports. These were a mix of short and long delays on both mainland and interisland flights.
On Tuesday, FlightView indicated that 50% of flights arriving in Maui were either late or very late.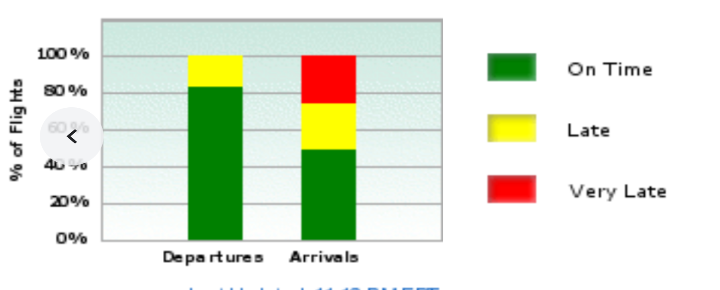 While Maui has its share of the problems, Honolulu took the brunt of the latest delays, with 98 issues listed. Hawaiian Airlines had the most significant number of delays of any airline again, with Southwest coming in second.
There's still no specific cause we can point to.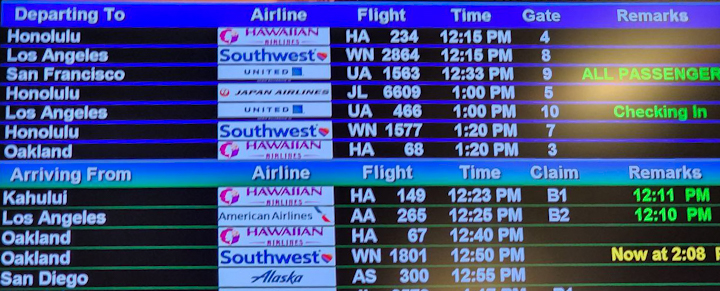 We aren't used to this magnitude of late arrivals and departures here in Hawaii. The range of suspected causes includes "airline mismanagement," as stated by the pilots' association. That while the airlines instead have pointed fingers at the country's air traffic control system. Then too, there's just the number of people traveling, although based on editor Jeff's experience Monday, interisland flights weren't full nor were the airports especially crowded. So scratch that idea, it seems. Shortage of staffing? Likely, but who knows?
What does US DOT have to say?
Transportation Secretary Pete Buttigieg said, "We are still seeing far, far too many delays and cancellations." Last week he sent a letter to the airlines stating that their performance was unacceptable and that they must meet a higher standard. In response, the airlines say they are bringing flights into better alignment with their available resources and are continuing to bring on new hires.
96 Hawaii flights were delayed at HNL.
3 American Airlines
2 Alaska Airlines
3 Delta Airlines
8 Mokulele Airlines
50 Hawaiian Airlines
19 Southwest Airlines
8 United Airlines
3 WestJet
60 Hawaiian flights were delayed at Maui.
2 Air Canada
4 Alaska Airlines
3 American Airlines
3 Delta airlines
7 Mokulele Airlines
24 Hawaiian Airlines 17
16 Southwest Airlines
1 WestJet
30 Hawaiian flights were delayed at Kauai.
5 Alaska Airlines
12 Hawaiian Airlines
10 Southwest Airlines
3 United Airlines
19 Hawaiian flights were delayed at Kona.
3 Alaska Airlines
8 Hawaiian Airlines
7 Southwest Airlines
1 United Airlines
5 Hawaii flights were delayed at Hilo.
4 Hawaiian Airlines
1 Southwest Airlines
Don't get caught. Plan ahead for delayed flights.
While always necessary, we cannot think of a time when it has been so important to check on your flight before heading out. Not only should you check on your flight, but also check the incoming flight that will become your outbound flight. That way, you are sure they are both on time.
Disclosure: We receive a small commission on purchases from some of the links on Beat of Hawaii. These links cost you nothing and provide the income necessary to offer our website to you. Mahalo! Privacy Policy and Disclosures.