Luxury beach resorts are popular among families and couples looking for a perfect gate-away in a warm outdoor environment. In the US, several beach resorts are spread across the warmer states adjacent to the Atlantic, Gulf of Mexico, and Pacific.
If you love visiting new places and exploring luxury hotels and beach resorts, we have something for you. The resorts we have highlighted below are located in three US states: California, Hawaii, and Florida. If you live in these areas or are planning a move to any of these states, there are several similar places you can visit. Here are some of the best luxury beach resorts in the US
Four Seasons Resort, Hualalai, Island of Hawaii, Hawaii
Located along the coast of Hawaii Island, this resort has been ranked among the best luxury beach hotels in the US The resort opened in 1996 but has undergone multiple modifications, with the latest and most significant renovation in 2020. This hotel is uniquely designed with its rooms furnished in contemporary Hawaiian-style décor. Four Seasons Resort features a hotel, restaurants, spa, and cultural center.
Currently, there are three restaurants whose menus feature Big Island's native products, such as goat cheese, avocado, mushrooms, white organic honey, lobster, and tomatoes. The spa covers 28,000 square feet with eleven types of facials and massages. Inside the cultural center is an art collection from Native Hawaiians and commissioned paintings. Visitors can also familiarize themselves with Hawaiian history and culture, plus lessons and programs are held every week.
Additionally, the resort features an 18-hole, par-72 golf course that was once ranked among the best golf courses in America. The other amenities you will enjoy in this resort are fitness facilities, six pools, and high-end accommodation services. TripAdvisor ranked this resort as the top celebrity honeymoon destination in 2010.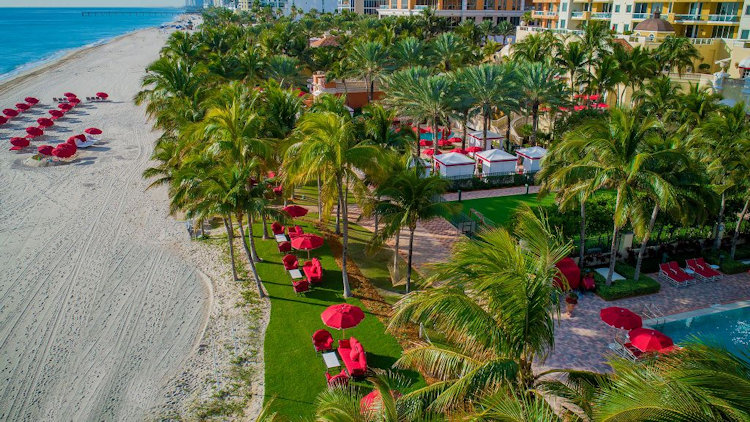 Acqualina Resort, Sunny Isles, Florida
The Acqualina Resort is located in the upscale Miami suburb between Fort Lauderdale and Miami Beach. With exceptional guest services, luxury accommodation, and spacious, pristine grounds, this resort is a dream destination for many. Its proximity to the fine white sands on Sunny Isle Beach and the picturesque views of the adjacent Atlantic Ocean make this AAA Five-Diamond resort quite irresistible.
Guests enjoy several high-end amenities, including three restaurants, three ocean-front swimming pools, and an exclusive spa. There's also a fitness center on the mezzanine floor where you can do your cardio, Yoga, and strength training programs. If you are interested, you can sign up for scuba lessons or get your kids to the AcquaMarine program, where they can learn and appreciate the diverse marine life. Additionally, you will enjoy several on-site food and beverage services besides the customized in-room dining.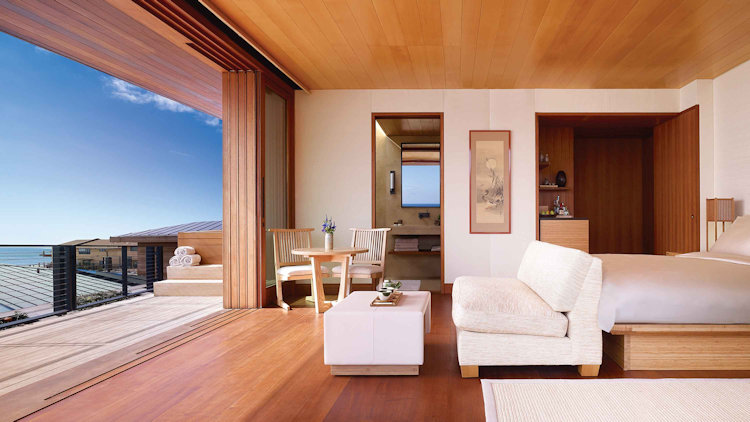 Nobu Ryokan Malibu
This breathtaking two-story luxury resort offers a unique blend of American beach life and Japanese hospitality on the shores of the renowned Billionaires Beach. A stay in this resort affords you a unique experience of a highly-covered beachfront lifestyle popular among California's elite class. Whether you love the sun, the sand, or the surf, the Nobus Ryokan resort will ensure you have a perfect balance of these three in a warm and welcoming environment.
Some features you'll find in the Nobu Ryokan resort are Lush Gardens, high-end guest rooms, and an exceptional dining experience. Within the ocean-facing courtyard are lush gardens of gold vines, fan palms, and staghorn ferns, breathing life into the serene stretch overlooking the Pacific. And besides the best international cuisines, you'll also enjoy exclusive CURE SPA sessions and fitness programs from Yoga to cardio exercises.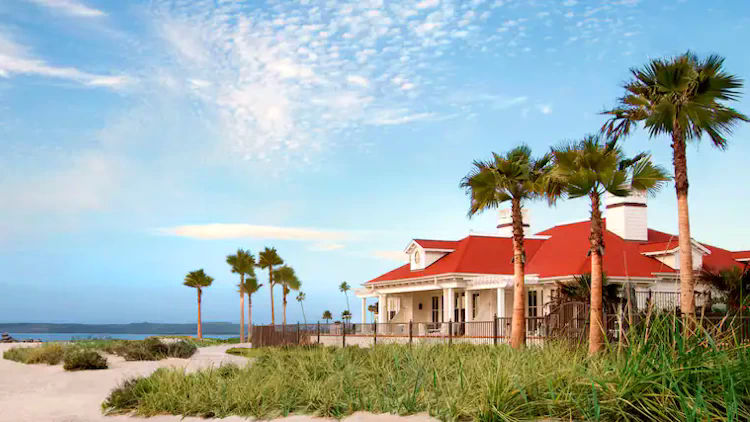 Hotel del Coronado Beach Village, San Diego
Hotel del Coronado, also known as Hotel Del or simply The Del, is an iconic California beach resort located just across San Diego Bay. With several beachfront cottages and exclusive villas, Hotel del Coronado is a popular holiday destination with elevated accommodation and access to high-end amenities. This beach village features luxurious rooms and suites with spacious patios and balconies.
Apart from the luxury beachfront cottage suites and premier dining experience, this hotel offers an extensive beach area with food and drink services. You'll also have access to secluded pools and personalized concierge services for your convenience.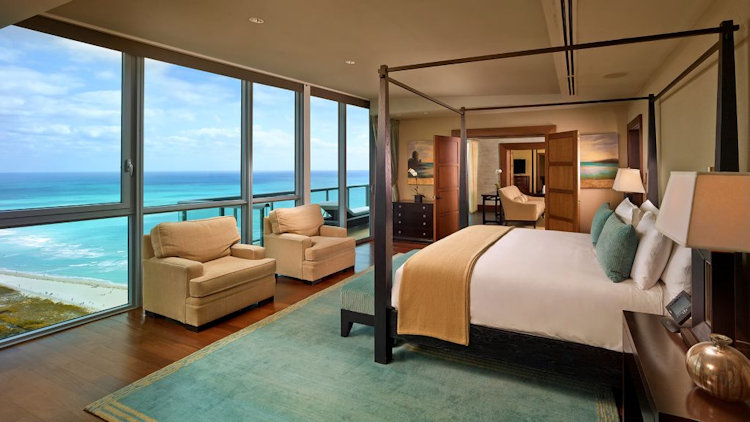 The Setai, Miami Beach
The Setai resort, located in Miami's South Beach, is one of the most popular international hotels in Florida that offers state-of-the-art accommodation and dining experiences. This resort combines the calm and warmth of Asian hospitality with the bold American culture to give a unique dining and accommodation experience.
Some of the facilities offered in the resort include three infinity swimming pools, a business center, and four on-site restaurants. There's also a spa offering massage services, facials, and other body treatments. Each guest room has coffee and espresso facilities and a small bar area. You can also try the tai-chi and yoga fitness classes offered by qualified instructors.
The Bottom Line
The above list of luxury beach resorts isn't exhaustive but represents those that offer the best outdoor experiences for couples and families who want to have fun and exclusive lifetime experiences. When choosing a beach resort for your honeymoon, vacation, or family trip, pay attention to your unique travel needs, budget, and location.