"Interesting question," said Laurence Pinckney, president of ZenBiz Travel, as we stood outside a restaurant in New York earlier this week. "The answer is 'yes.' And 'maybe.'"
The question was, "As a Black travel advisor, would you steer clients to Black-owned travel suppliers?"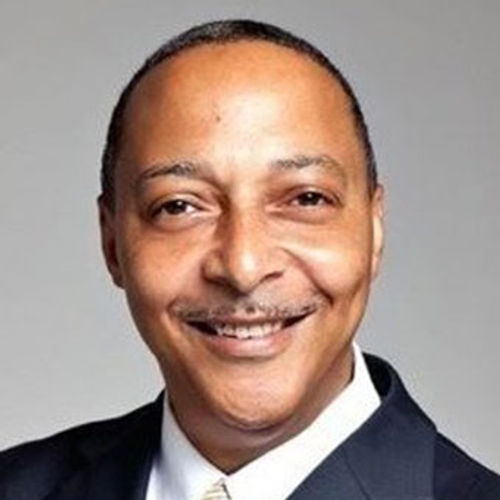 Laurence Pinckney
He elaborated: "It's important to promote diversity. And I believe that promoting Black-owned businesses is very important. So if it's high-end and matches my clients, I'll promote it.
"But, for example, someone was telling me about a hotel in Cape Town that was Black-owned at the time, and he thought it was an amazing five-star hotel. I looked at it, and I didn't like it. So the fact that it was Black-owned and five-star did not override what I thought would be best for my clients."
We're at the tail end of National Black Business Month, and I raised the question to Pinckney because I had just spoken with a Black business owner who is buying hotels because, in part, he believes that Black travelers who want to stay in Black -owned properties represent an undertapped opportunity.
That business owner is William Huston, co-founder and chief investment officer of Bay Street Capital Holdings, based in Palo Alto, Calif. After overlaying two data points — that Black consumers spend $109 billion on domestic travel but only 532 of the 91,000 hotels in the US are Black-owned — he saw a market segmentation opportunity.
Applying his belief that many Black travelers would prefer staying in a Black-owned property if that were an option, he decided that, rather than affiliate with a well-known hospitality company, he would start his own brand, Resthaven.
"A lot of Black owners go to hard brands. But it's not immediately clear who owns the hotel if the name is Hyatt, right?" i asked
William Huston
After reading that Black travelers spend $20 billion abroad in addition to the domestic spend, I sent two of his staff who were Realtors (one with a degree in hospitality management) to look for properties in both the US and overseas, and they have so far found four — one each in Venice, Calif.; Lake Tahoe, Calif.; Zihuatanejo, Mexico; and Sangre, Portugal — that Bay Street has either bought or is in the process of buying.
In the online version of last week's cover story on luxury travel, Stephen Scott of Travel Hub 365 pointed to the sparsity of Black imagery in supplier promotional material as a barrier to selling to Black travelers.
Huston looks at the underlying assumption behind Scott's observation — that travelers want to recognize themselves in marketing material — and applies it broadly. It's not his intention to fill his hotels solely with Black travelers; his digital-first marketing strategy uses social media and influencers to pursue various market segments and serve messages tailored to a variety of demographics.
"Using cookies, we already know a lot about someone who searches, for instance, for 'places to stay in Portugal.' If a Black person types that in, we'll show them an image of a Black person at our Portugal property. If they're a golfer, we'll emphasize that it's next to a golf course. If they're a surfer, we'll show that it's next to a beach. Some hotel investors approach value-add by repainting and refinancing the property and taking advantage of value appreciation. The value we add is knowing how to properly segment audiences."
Another component to the strategy is to acquire trophy properties in prime locations. He is not bargain-hunting. "The Venice property is a five-minute walk to the beach; it has already been used by HBO for location shoots. The one in Mexico is stunning; we bought it while it was still under construction, but we immediately had this sense that we had to have it. The one in Lake Tahoe is very well-located, and it may have a membership component and co-working space. The one in Portugal is close to golfing and the beach."
Which brings us back to Pinckney and his desire to support Black-owned businesses, but only if they align with his clientele. Huston clearly is as focused on product delivery as he is on segmenting markets.
Do travel advisors have a place in Huston's plans?
"Not yet. But we're open to it," he said.