When searching for the perfect Florida beachfront vacation spot, there are a lot of affordable options available to you up and down both the Atlantic and Gulf coasts. One such beautiful spot is Amelia Island, located in the northeastern corner of Florida's Nassau County. To help you along in your search, we've pulled 10 affordable, highly-rated rentals on the beach that we think you're going to love. Some of these are romantic getaways for two, while other options sleep up to six guests.
Amelia Island offers lots of things to do, including a chance to visit many historical attractions. There are plenty of other options, too, including river cruises, great food spots, and more — so go ahead and take a look! You're sure to find something you love.
Romantic Oceanfront Condo
Rent Now$215/aug nightly
Romance, party of two! Full disclosure on this amazing oceanfront condo: When flipping through the photos, I actually said — out loud — Are these photos real? The views are amazing! This gem has a private balcony and is located on the south end of Amelia Island in Summer Beach.
Located on the second floor, you'll love the beautiful sight of the Atlantic Ocean, white sandy beach, dunes, and gorgeous pool. Beach chairs, towels, an umbrella, and a small cooler are provided for your convenience. Don't pass this one up — take a look!
Bedrooms: 1
Bathrooms: 1
Sleeps: 2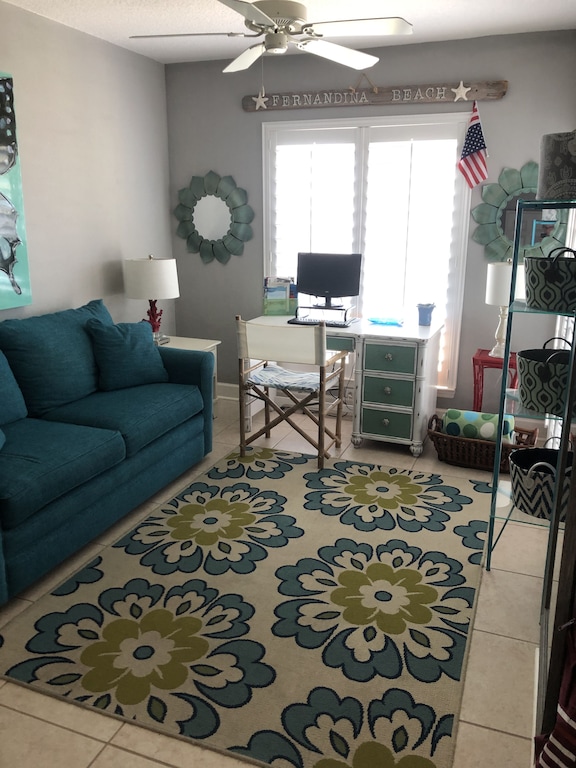 Beautifully Decorated Oceanfront Condo
Rent Now$210/aug nightly
This seaside destination, located at The Terraces at Beachside, is a beautifully decorated second-floor condo with an open floor plan that opens onto an ocean view balcony. Set on Main Beach, this rental is just steps from the beach and a walk out the door that leads straight to the pool.
With just 15 units in the complex, the Terraces at Beachside is just 2 miles from historic downtown Fernandina where you can find plenty of unique shopping and dining experiences. Book soon — don't miss out!
Bedrooms: 1
Bathrooms: 2
Sleeps: 6
Splendid Oceanfront Getaway
Rent Now$200/aug nightly
Welcome to the Amelia Surf and Racquet Club! This splendid oceanfront getaway offers breathtaking views, a spectacular look at the ocean from the master bedroom, oversized picture windows in the living room, a large balcony accessible from the living room and bedroom — a great look at the beauty around you throughout the unit!
The Surf and Racquet Club is a gated complex with two swimming pools and four clay tennis courts, or enjoy the shaded trail right outside the complex for a walk, run, or bike ride. This beautiful rental is definitely worth a look.
Bedrooms: 1
Bathrooms: 1
Sleeps: 4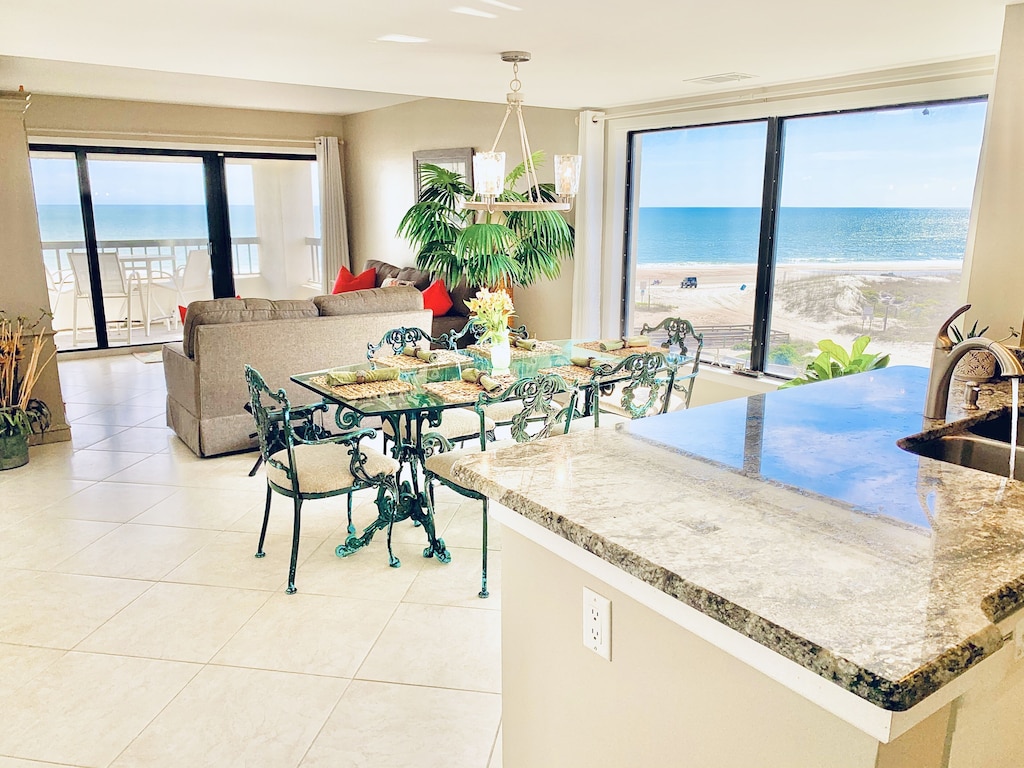 Beautiful Oceanfront Condo
Rent Now$230/aug nightly
This oceanfront condo is also located at the Amelia Surf and Racquet Club, another stunning unit at the south end of Amelia Island. This one is also a "you've got to see these photos" beauty, and this freshly updated unit offers views of amazing beach vistas from the kitchen and dining area windows, nicely situated on the fourth floor — a corner unit with unobstructed balcony views .
The panoramic views of the ocean and beaches are incredible, and you'll be glad you gave this one a look. Beach chairs, loungers, toys, and beach towels are provided — book this one soon!
Bedrooms: 2
Bathrooms: 2
Sleeps: 6
Sea view
Rent Now$192/aug nightly
Sea View, another gorgeous option at the Terraces at Beachside, is a clean and comfortable condo with direct beach access, and it's in close proximity to Main Beach on Amelia Island. Step outside onto your private balcony to enjoy the great view of the ocean, or walk next door for lunch or cocktails at the neighboring restaurant. Provided for you are beach towels, a couple of beach chairs, and a cooler. Take a look now if you are planning a vacation for two!
Bedrooms: 1
Bathrooms: 1
Sleeps: 2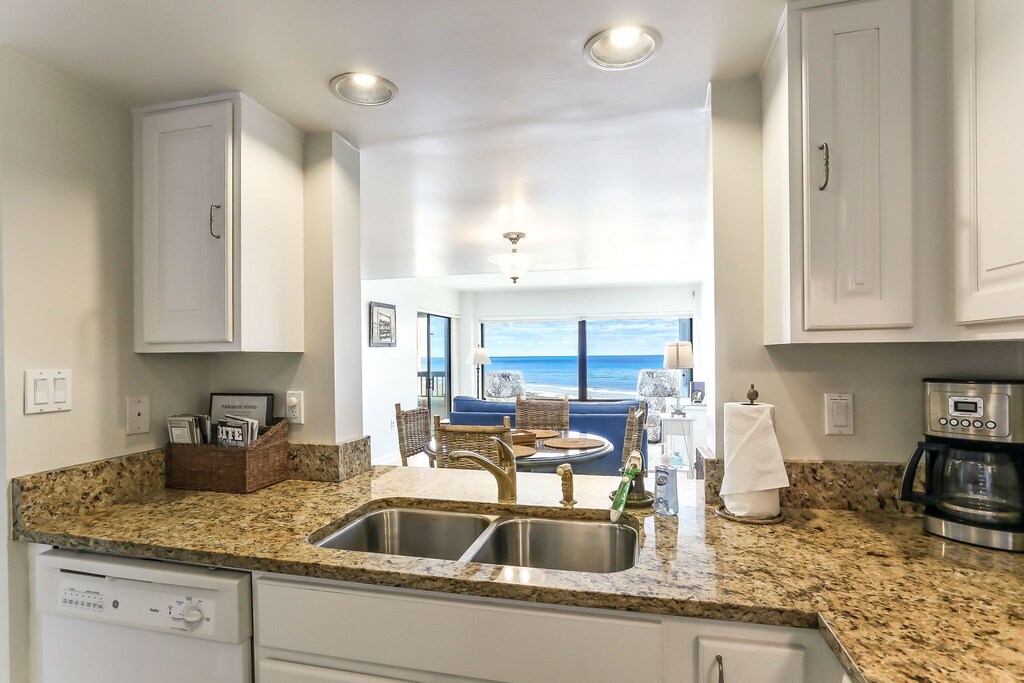 Spectacular Ocean Views in a Beachfront Condo
Rent Now$294/aug nightly
This top-level (seventh-story) beachfront condo offers spectacular ocean and beach views and is part of the Amelia Surf and Racquet Club. This condo is warm and inviting, exceptionally maintained, and features a fully equipped kitchen with granite countertops, new cabinets, and appliances.
Be sure to take advantage of the two pools and four tennis courts on the property, and enjoy the front row seat to the sea turtles in the dunes and playful dolphins in the waves! Ready to relax? Step outside and enjoy the expansive oceanfront balcony. This one-bedroom unit is gorgeous!
Bedrooms: 1
Bathrooms: 1
Sleeps: 3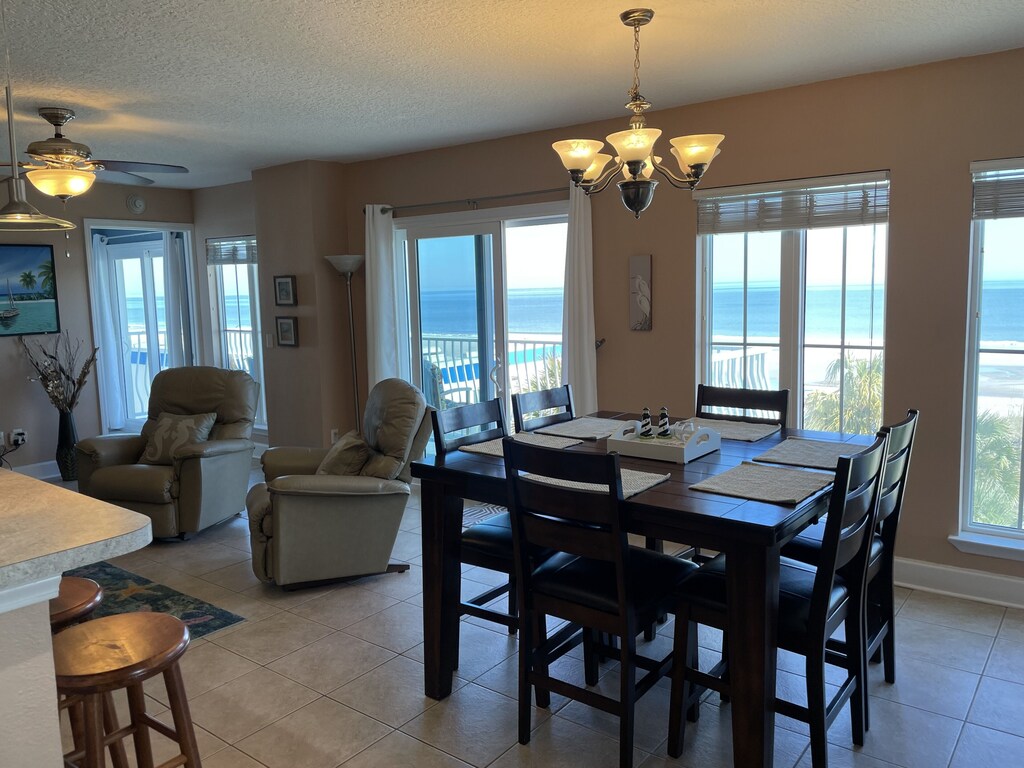 Breathtaking Ocean Views From Every Room
Rent Now$225/aug nightly
This spacious third-floor oceanfront condo has breathtaking ocean views from every room and features large and bright east-facing windows in the living/dining room and both bedrooms. Located just south of Main Beach, you will be on a beach that is lifeguard protected all summer long.
Yet another rental with photos you just have to see, be sure to check out the oceanfront balcony to watch dolphins, watch the sunrise, or just relax — reserve your nights soon!
Bedrooms: 2
Bathrooms: 2
Sleeps: 6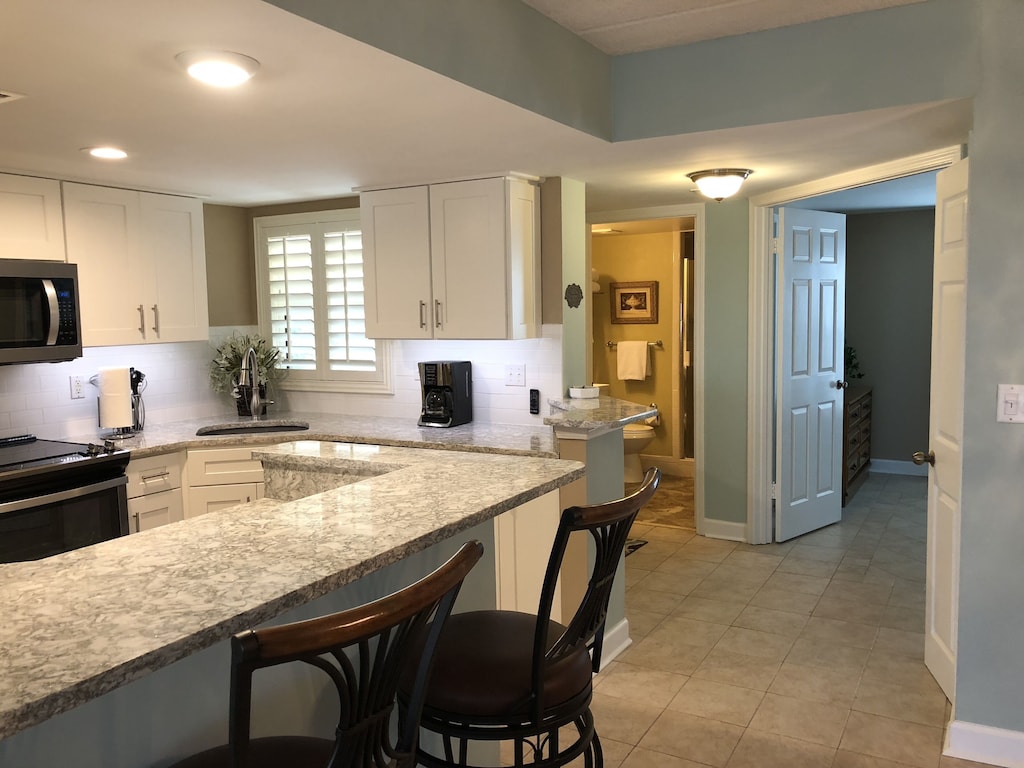 Oceanfront Sailmaker Condo
Rent Now$290/aug nightly
Located in Amelia Island's most exclusive area, this oceanfront condo in the Sailmaker Resort features two bedrooms, two bathrooms, a full kitchen, and a spacious living/dining room with great views of the ocean. The oceanfront master bedroom suite has a private entrance.
You'll love the gorgeous sunrises and romantic moonrises over the ocean from the master bedroom, living room, or one of two covered patios. Give this one a look and take advantage of miles of beaches, walking and running trails, boating, fishing, island restaurants, and much more!
Bedrooms: 2
Bathrooms: 2
Sleeps: 6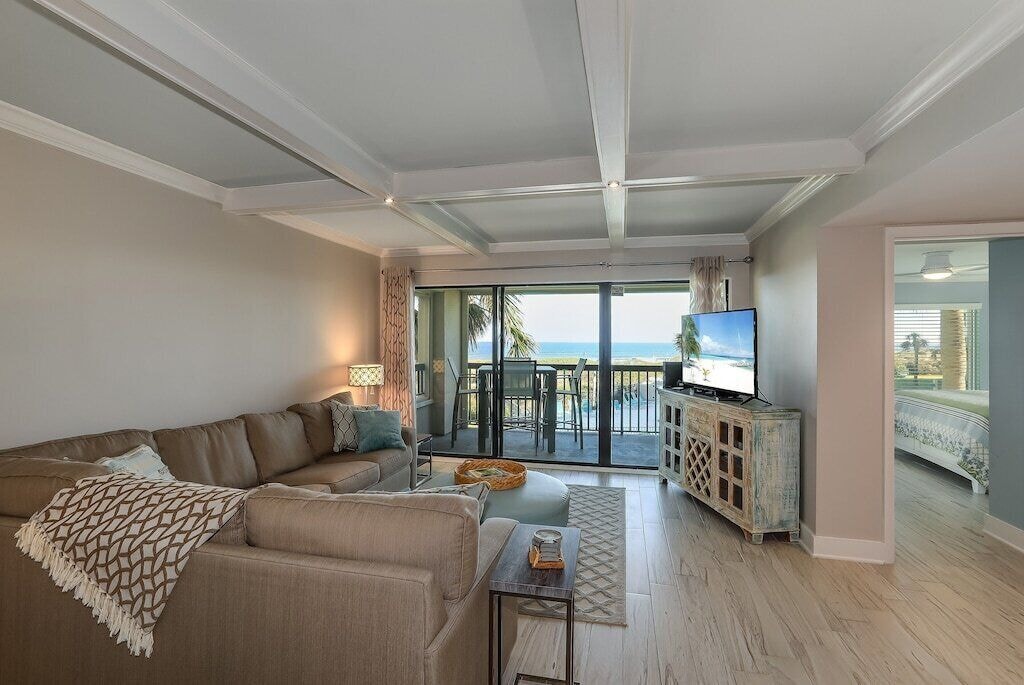 Amazing Oceanfront Condo
Rent Now$252/aug nightly
Located on the south end of Amelia Island Surf and Racquet Club, this amazing second-floor oceanfront condo offers a gorgeous view of the pool and Atlantic Ocean from the balcony. With two pools and four tennis courts, this complex is near multiple golf courses — including one just a 5-minute walk away.
This fun, bright condo sleeps up to six people and has a patio that overlooks the beach for you to enjoy the spectacular sunrises. This is yet another beautiful option — check it out!
Bedrooms: 2
Bathrooms: 2
Sleeps: 6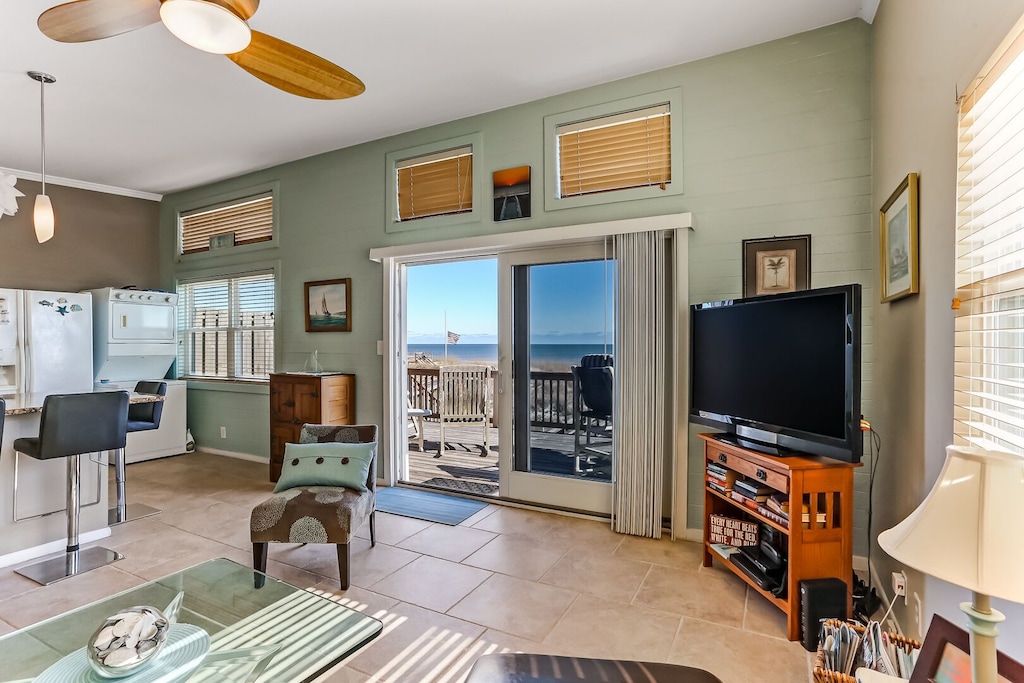 Seagate Condo
Rent Now$286/aug nightly
Welcome to your vacation getaway at Seagate! This condo is one of just four in the complex, offering plenty of privacy, open space, and great views of the beach and ocean. Head out onto the deck and sit at the table on the four comfortable chairs, or sit back in one of the two oversized rockers as you relax and enjoy the outdoors.
Headed to the beach? Don't forget to take the provided beach chairs and toys to the sand! This cozy rental is full of light and located just south of Main Beach. There's a lot to do here — don't miss out!
Bedrooms: 2
Bathrooms: 1
Sleeps: 4
To discover more things to do in and around Amelia Island, check out: