Colorado Springs is, as you might guess, a quintessentially Coloradan town. It is full of breweries and creative restaurants and offers countless options for outdoor activities. Only an 80-minute drive from busy Denver, it's easily accessible and provides the perfect escape from the city crowds. Whether you're an avid fisherman or hiker, or you simply like a good stroll every now and again, Colorado Springs has it all.
Most of the must-see areas of Colorado Springs are near the city's western end, where the urban area begins its climb up the serene Manitou Canyon. These areas include the historic neighborhood of Old Colorado City — an old mining town transformed into a delightful pedestrian district. Further west, at a higher elevation and just outside of Colorado Springs proper, lies the former resort town of Manitou Springs. No trip to the area is complete without an afternoon (or a full day) in Manitou and the nearby Cave of the Winds.
Old Colorado City is just below the city's prime attraction: The Garden of the Gods National Natural Landmark. Knowing the failure of words to properly account for such beauty, we'll simply suggest you look up pictures of the place. Red Rock Canyon, just across the highway from the national landmark, promises a similarly beautiful walk amid geological wonders only with much smaller crowds. The features aren't as grand as those across the way, but the area feels much wilder and is certainly worth a visit.
Further west still lies the feature which dominates the city: Pikes Peak. The 14,000-foot-tall mountain will play a big role in your vacation whether you climb it on foot, drive to the summit, or simply look at it from below as it is visible throughout Colorado Springs.
Below is a list of 10 Vrbo house rentals from which to explore Colorado Springs, CO.
Stratton House
Rent Now$504/aug nightly
Next to a creek and a multitude of attractive outdoor spaces, Stratton House is a great base for any family or group keen to fall under the mountains' spells. It offers a slice of mountain life and easy access to the city's urban and natural attractions. Enjoy eccentric indoor rock features, creekside dining, and a smart design. The property includes a hot tub hidden by trees and a historic yurt with a queen bed.
The home is close to The Broadmoor, the area's famous five-star hotel which offers a lot more than just a place to sleep. The hotel's highlight is definitely Seven Fallsa mind-boggling series of waterfalls open to the public.
Bedrooms: 5
Bathrooms: 3
Sleeps: 10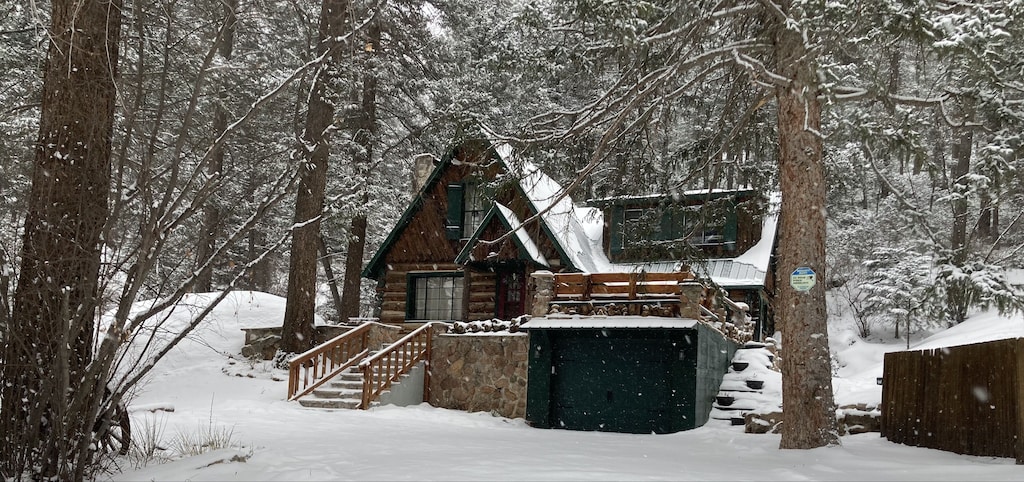 Twin Pines Cabin
Rent Now$266/aug nightly
Although just a mile outside the city limits, this 19th-century cabin rental feels a world away, ensconced as it is in the Rocky Mountains. It is the real deal, a chance to live out your mountain-man fantasies or, at the very least, experience the serenity of the alpine forest. From the flagstone deck to the cozy living room, it is a genuine cabin with no mere imitators. That said, guests will enjoy the benefits of a modern kitchen and Wi-Fi internet connection. There is much to explore in the surrounding woods. Although, at the end of the day, guests will find it nice to stick close to home and gather around the fire pit.
Bedrooms: 3
Bathrooms: 2
Sleeps: 5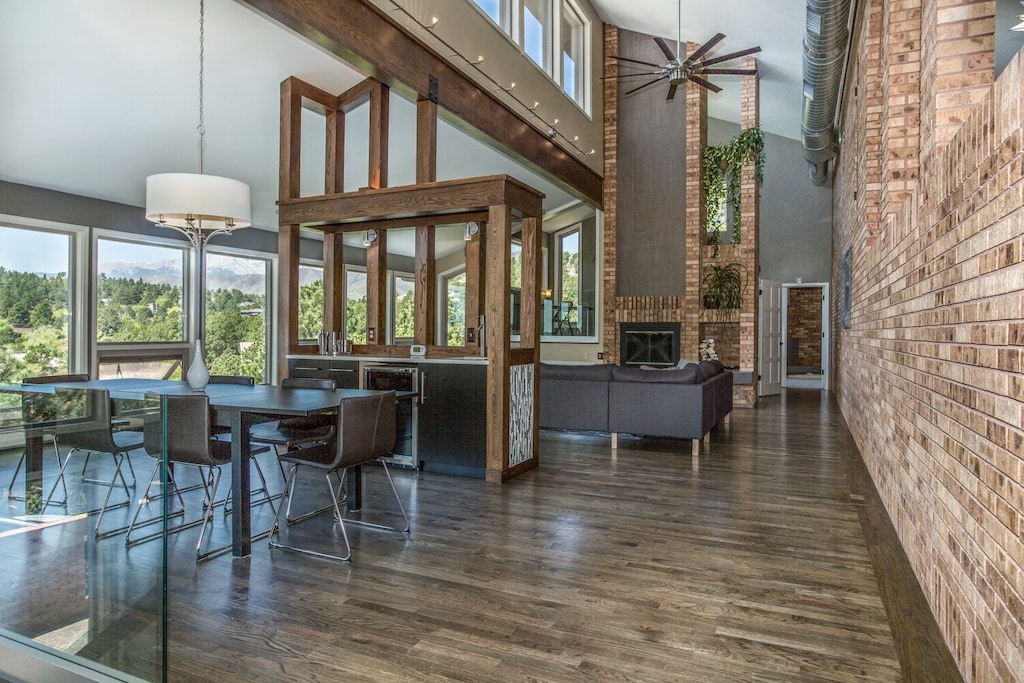 Large Home In The Northwestern Foothills
Rent Now$442/aug nightly
Enjoy commanding views of Pikes Peak, Cheyenne Mountain (home to the top-secret facilities of NORAD), and much else from this grand house in northwestern Colorado Springs. The modern home sits high on a ridge in a secluded neighborhood, but it has more going for it than just scenic vistas. The kitchen is incredible, and there are plenty of games (like air hockey) and beautiful outdoor spaces. Old Colorado City is about 20 minutes away but this location is great for anyone interested in the city's golf courses or planning a visit to the Air Force Academy. Great for families, the home has four bedrooms and sleeps nine.
Bedrooms: 4
Bathrooms: 3
Sleeps: 9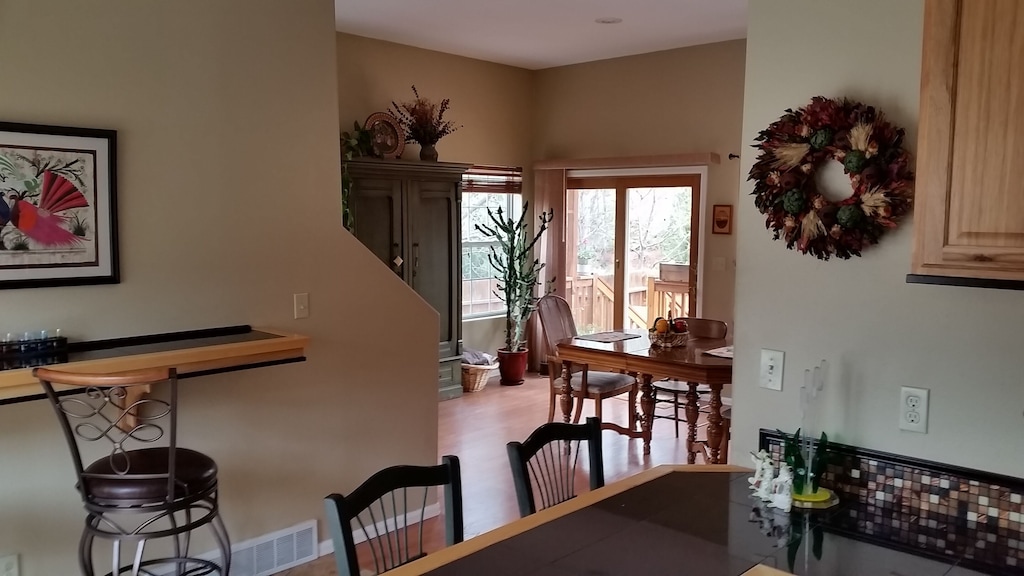 Single-Family Home At Garden Of The Gods
Rent Now$152/aug nightly
With an unbeatable location and a wealth of at-home comforts, this single-family bungalow is a great way for a couple to become enraptured by the natural beauty of Colorado Springs. It is a short walk from the city's most prized geological attraction, and also quite close to the historic neighborhood of Old Colorado City. The kitchenette has minimal amenities but there are plenty of restaurants nearby. Comforts include a hot tub, a large bath, a semi-private patio, office space, and more. One of the sofas doubles as a fold-out bed should you plan on bringing anyone else along.
Bedrooms: 1
Bathrooms: 2
Sleeps: 3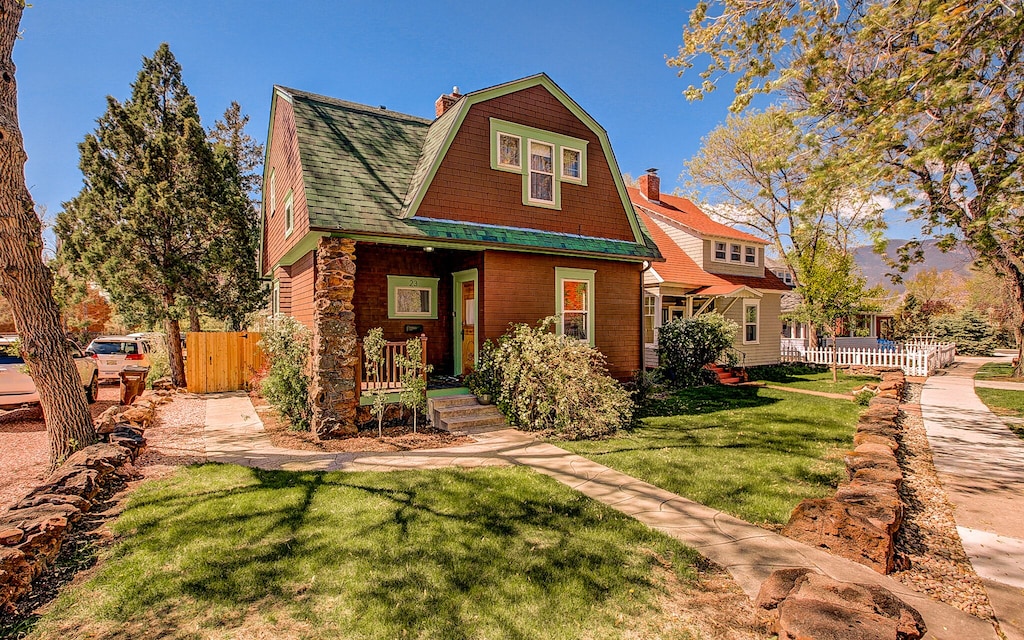 Downtown Victorian Home
Rent Now$205/aug nightly
Located downtown near Monument Creek and the beautiful Colorado College campus, this 19th-century home is ready for guests. Downtown Colorado Springs lacks the skyscrapers most of us associate with cities, but it remains a lively place with a large selection of things to do. Enjoy a suburban lifestyle in an urban center. Although furnished with modern amenities, the home has hardwood floors and rustic wooden door and window frames, reminders of its age. All three bedrooms are located on the second floor.
Bedrooms: 3
Bathrooms: 2
Sleeps: 6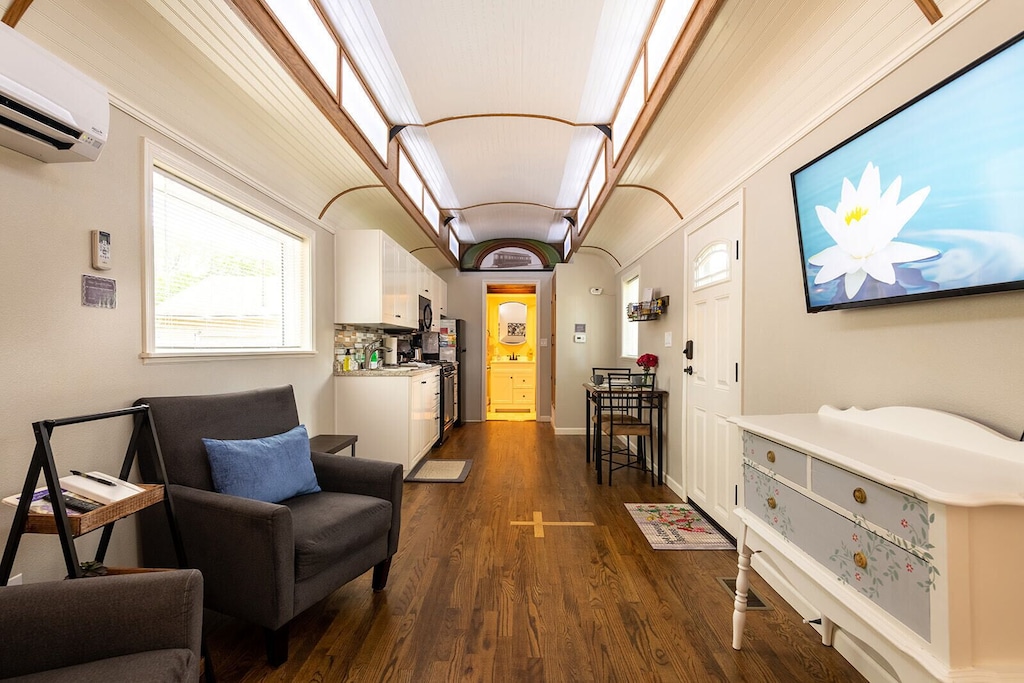 Repurposed Trolley Car In Old Colorado City
Rent Now$101/aug nightly
Who doesn't love a good gimmick? This property is a brilliant contribution to the field of amusing contrivances; it is actually a refurbished street car. Retired from rocking up and down western streets, it is now a comfortable shotgun house stalled forever in historic Old Colorado City. The place is fully equipped with new furniture, complete with a full kitchen, comfortable queen bed, and a clean and stylish bathroom. Situated in an attractive neighborhood, the location is also great for those who plan to explore Garden of the Gods, Manitou, Pikes Peak, and more.
Bedrooms: 1
Bathrooms: 1
Sleeps: 2
Old Stage
Rent Now$286/aug nightly
"Western" isn't just a geographical descriptor for this home in southern Colorado Springs. It isn't even a design style but rather more of a spiritual characteristic. Blessed with mountain views and full of western motifs and Native American art, it is the kind of thing that comes to mind when you think of Colorado. This four-bedroom home near the Broadmoor is great for groups and families.
Bedrooms: 4
Bathrooms: 2
Sleeps: 10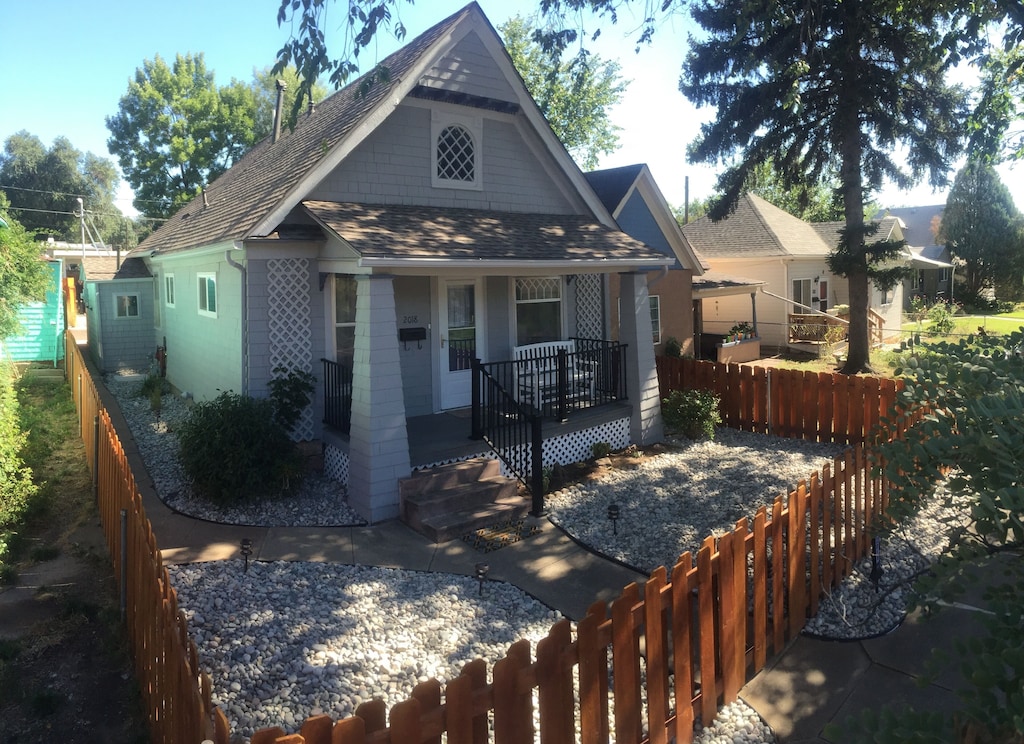 Pet-Friendly 19th Century Home
Rent Now$145/aug nightly
With so many incredible ways to enjoy nature in the immediate vicinity, Colorado Springs is a great place to bring your pets. They are most welcome at this Old Colorado City home. The house is just four blocks from Colorado City's main street, a place chock full of shops, restaurants, and attractions. Feel free to let your animals roam in the fenced-in backyard in between long walks through one of the area's many great strolling spots. Although it was built in 1898, the home has modern amenities, including a hot tub. There are two bedrooms and a fold-out sofa for extra guests.
Bedrooms: 2
Bathrooms: 1
Sleeps: 6
Mountain Shadows
Rent Now$531/aug nightly
This house in the foothills of the Rocky Mountains is one more way for a family to get the most out of Colorado Springs and its amazing surroundings. From the high ceilings and towering stone fireplace in the living room to the decadent four-poster king-size bed found in the master bedroom, the property is awash with enviable elements. Other amenities include a hot tub, swimming pool table, and outdoor grill area. Dogs are welcome to join their owners and will no doubt enjoy the plethora of hiking space found just outside, to say nothing of the joy they'll find on trips further afield. The property is in the northwestern corner of the city, no more than 20 minutes from Old Colorado City and the Garden of the Gods.
Bedrooms: 4
Bathrooms: 5
Sleeps: 10
To discover even more things to do during your Colorado Springs vacation: