Story by Reef Heazlewood – Photography by Swilly
It was the kind of thing most of us haven't been able to do for years — the classic all-hands Indo boat trip. But it's 2022, we can move again. So Reef, Billy, Nathan, Hughie, Hinata, Lennix and Oscar decided to seize the day — for three of them, it was the first chance of their lives. Together with photographer Swilly and filmer Jesse Little, they booked the equally classic Mangalui, which has already outlived all of 'em. Then they realized they were about to stumble on to the swell of the year…
"If you're in the wild with the Goat, you know you're in the spot."
– from Reef's audio stash
The froth was off the charts. The sunset was blowing Hinata away, the chicken wings were the real deal unlike the fake chicken wings Hughie got in Jakarta airport that were stuffed with beef and who knows what. The swell forecast is macking, and has everyone in a frenzy. Heard reports from Mentawai legends that someone had pretty much lost half their face and that waves were 10/10. Couldn't have asked for a better vibe to start the trip!
We sit back and imagine what our first session is going to be like. Are we going to be big wave Dave-ing and looking to just survive, who's going to be charging the hardest, are our boards big enough, are we gonna have the courage to go, are we about to get the best waves of our lives ?
Talking memories and stories of previous trips. Knowing this trip is going to be one for the memory banks.
When we rocked up to Kandui's this morning, everyone was freaking. Didn't realize how big it was and got out there smoke. Everyone got their biggest boards ready. Was super sea-sick early with a light onshore causing havoc first thing, but two hours later it couldn't have been nicer.
Goat pulls up and, everyone is tripping he's here. Goes to put on an absolute clinic. A lot of heavy hitters (Aritz, Alex Jabour, Finn McGill, Luke Swanson and of course Kelly) had come for the swell, and everyone on the boat didn't shirk back from having a dig. Kelly just gets wave after wave of stand-up tubes, blowing everyone away, Aritz gave him a run for his money on the wave of the morning with a big set, holding his rail the whole way, just staying in front of the foam ball .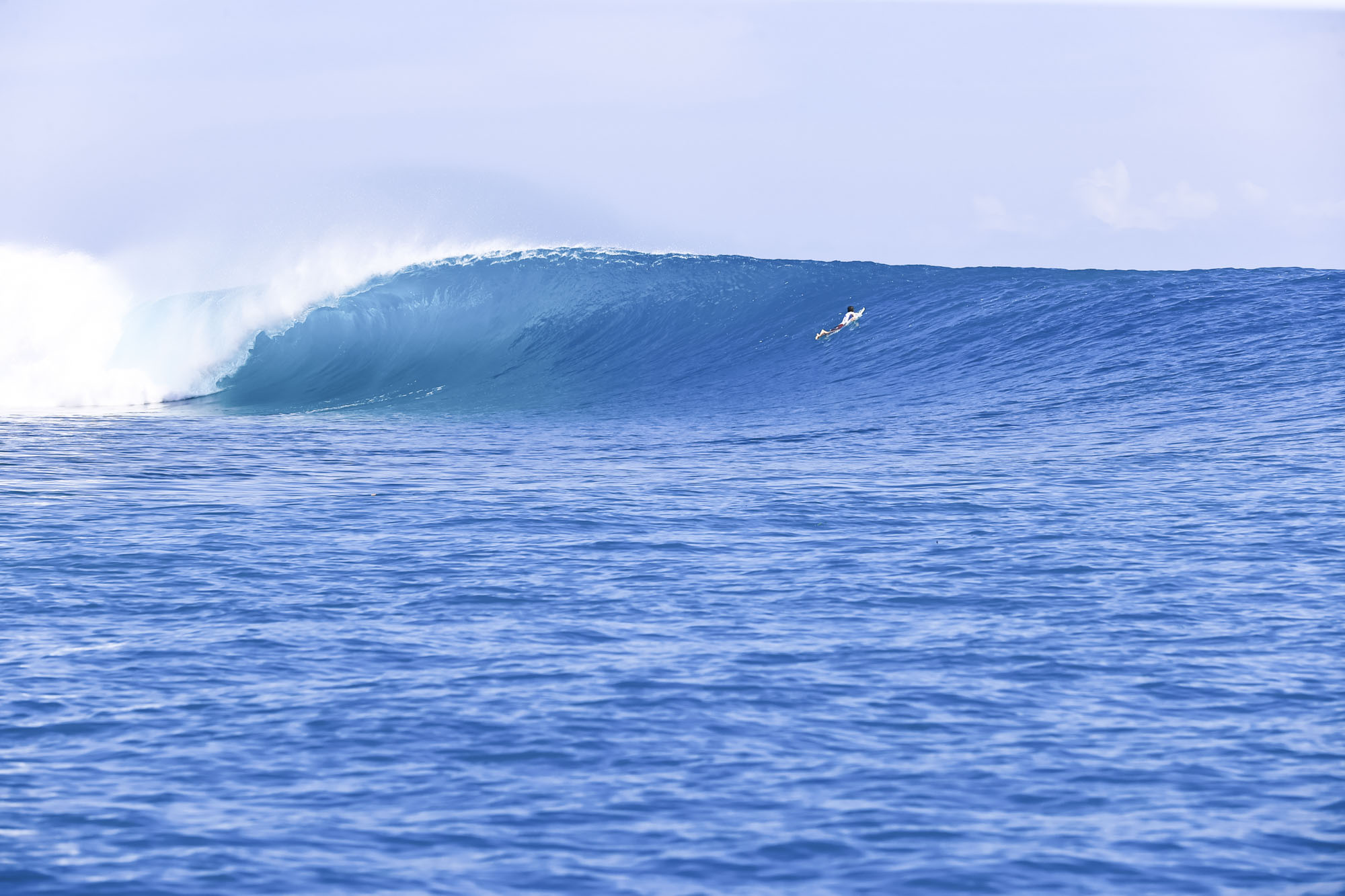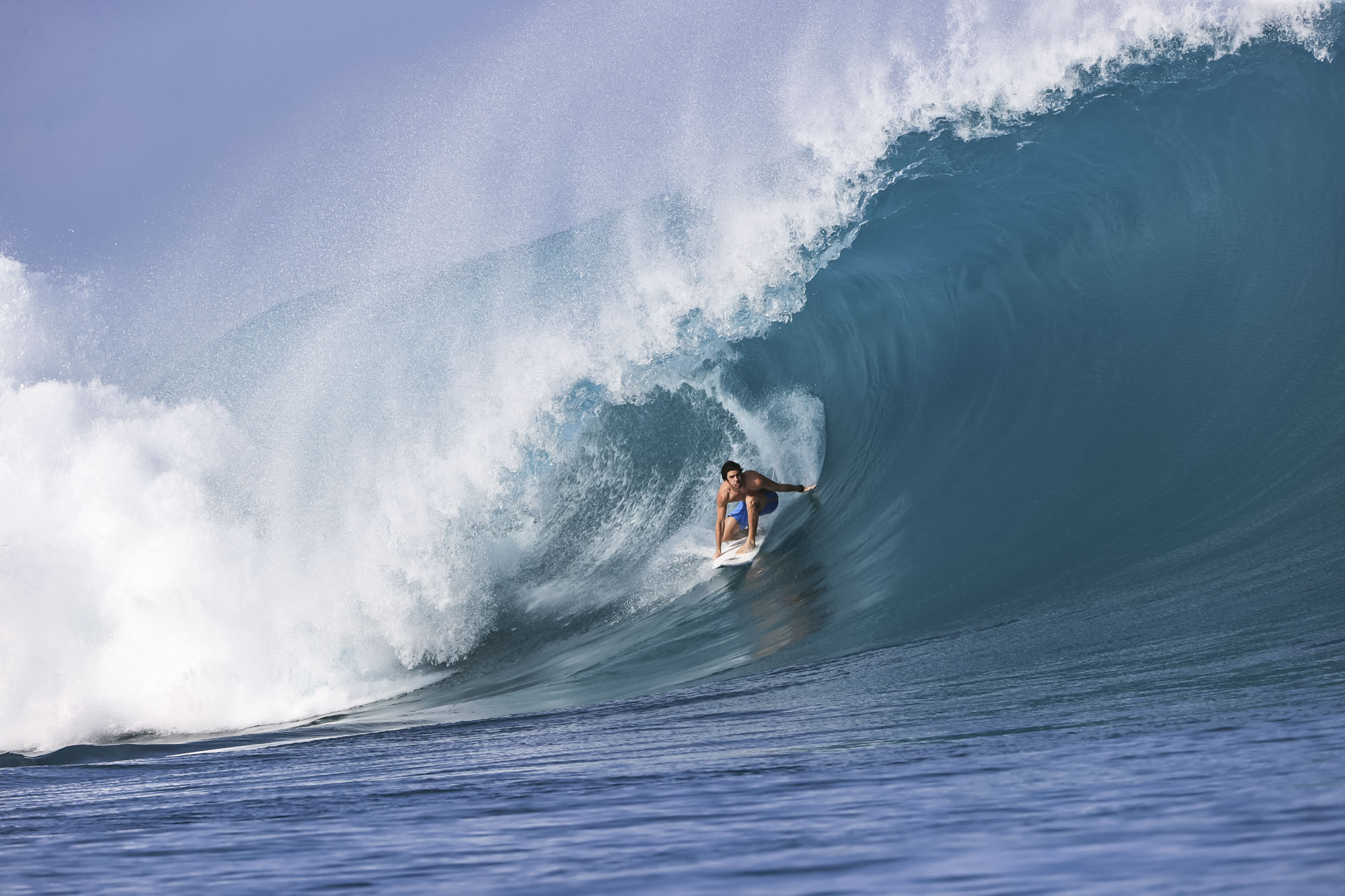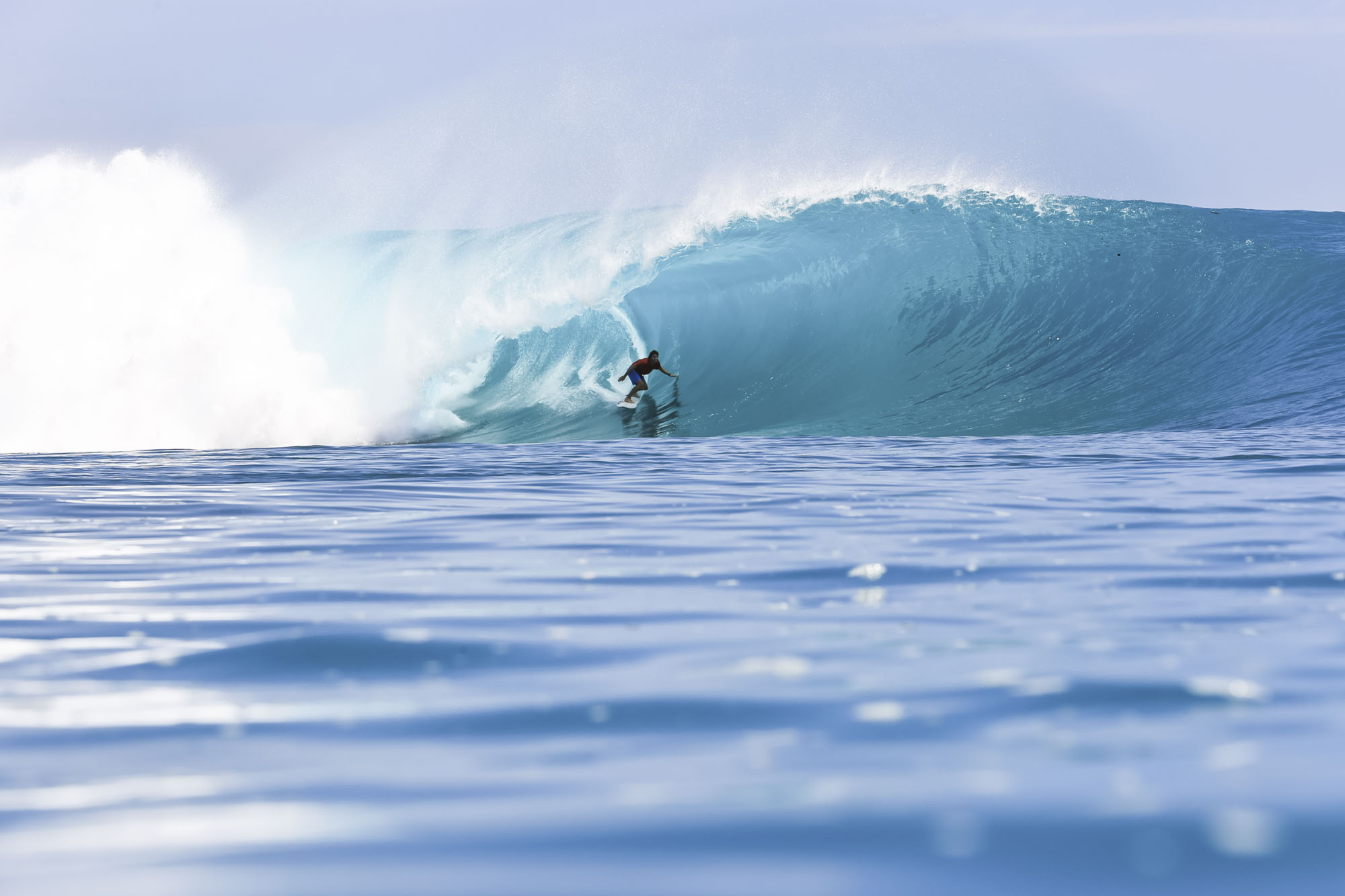 In the evening I was able to swoop into a couple big ones, Hughie got the sickest turn into the barrel and disappeared before getting spat out. After two big floggings I break my board and make my way to the boat, calling it a day with two broken boards. Kandui's had a heyday with all our boards. Hughie tallied two, Hinata one, Billy one, Oscar one creased. Luckily everyone only came away with minor scrapes and still ready to go for the rest of the trip.
Before dinner the chat was amazing. Reliving the day and some of the best and funniest moments:
"We were so worried for you Reef!"
"So close!"
"If I'd gone just a little lower…"
"The video shows you getting smoked!"
"The bumps were such that I was thinking, 'I can't pump because if I pump I'm gonna, like, slip off or something. I saw the section coming and thought, 'I HAVE to pump!'"
"The last 10 minutes it felt way more playable."
"I was real high up and coming out and then I saw the shelf and went nup, out."
"My neck's so afternoon!"
"From that last one?"
"Yeah, I'm pretty sure I got whiplash."
"Do you reckon that was, like, good waves?"
"That's the most messed up wave in Indo!"
"Cause I didn't like that. one bit. Couldn't enjoy it."
"I'm just psyched that the Goat was here!"
"If you're in the wild with the Goat, you know you're in the spot."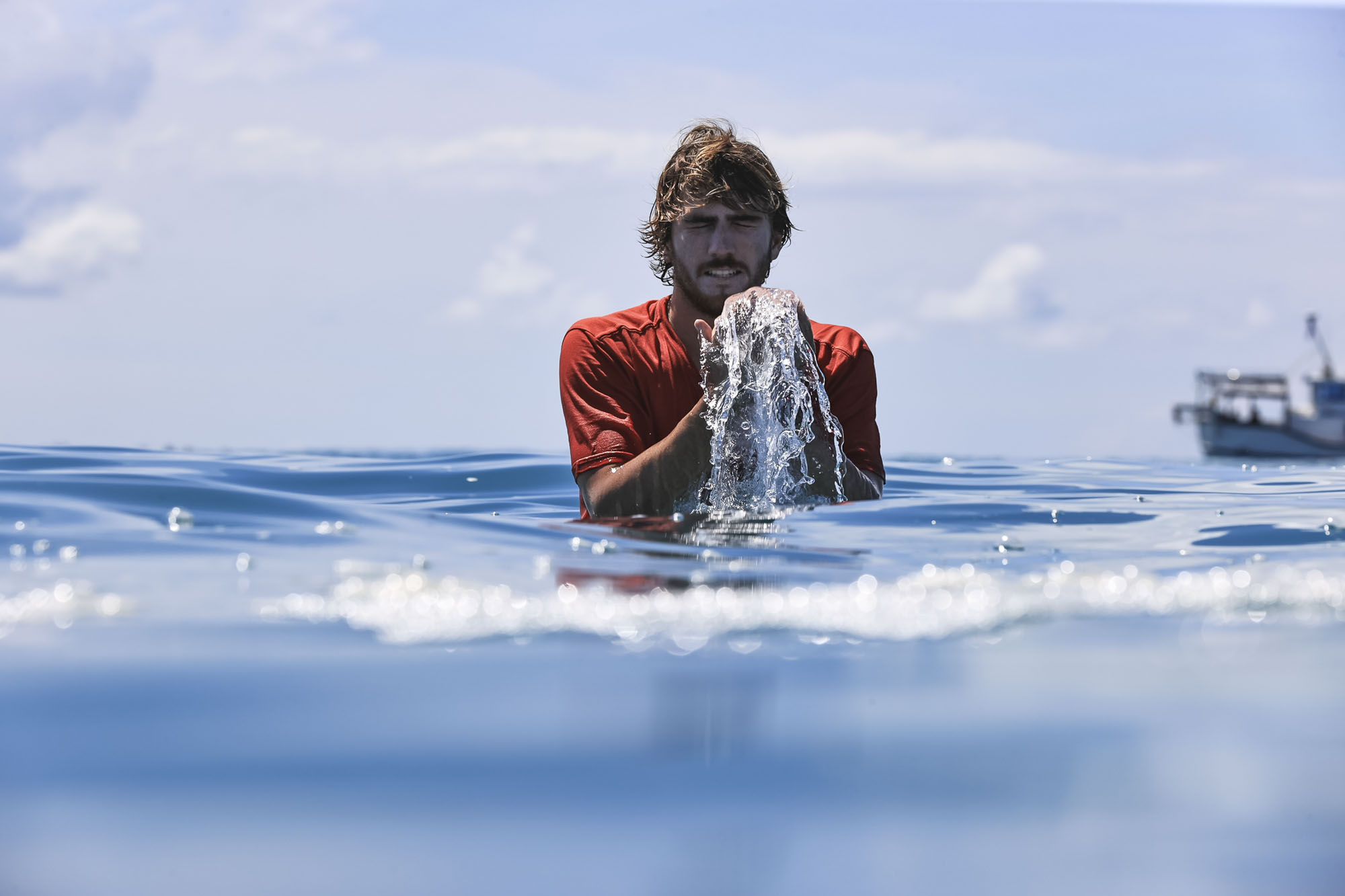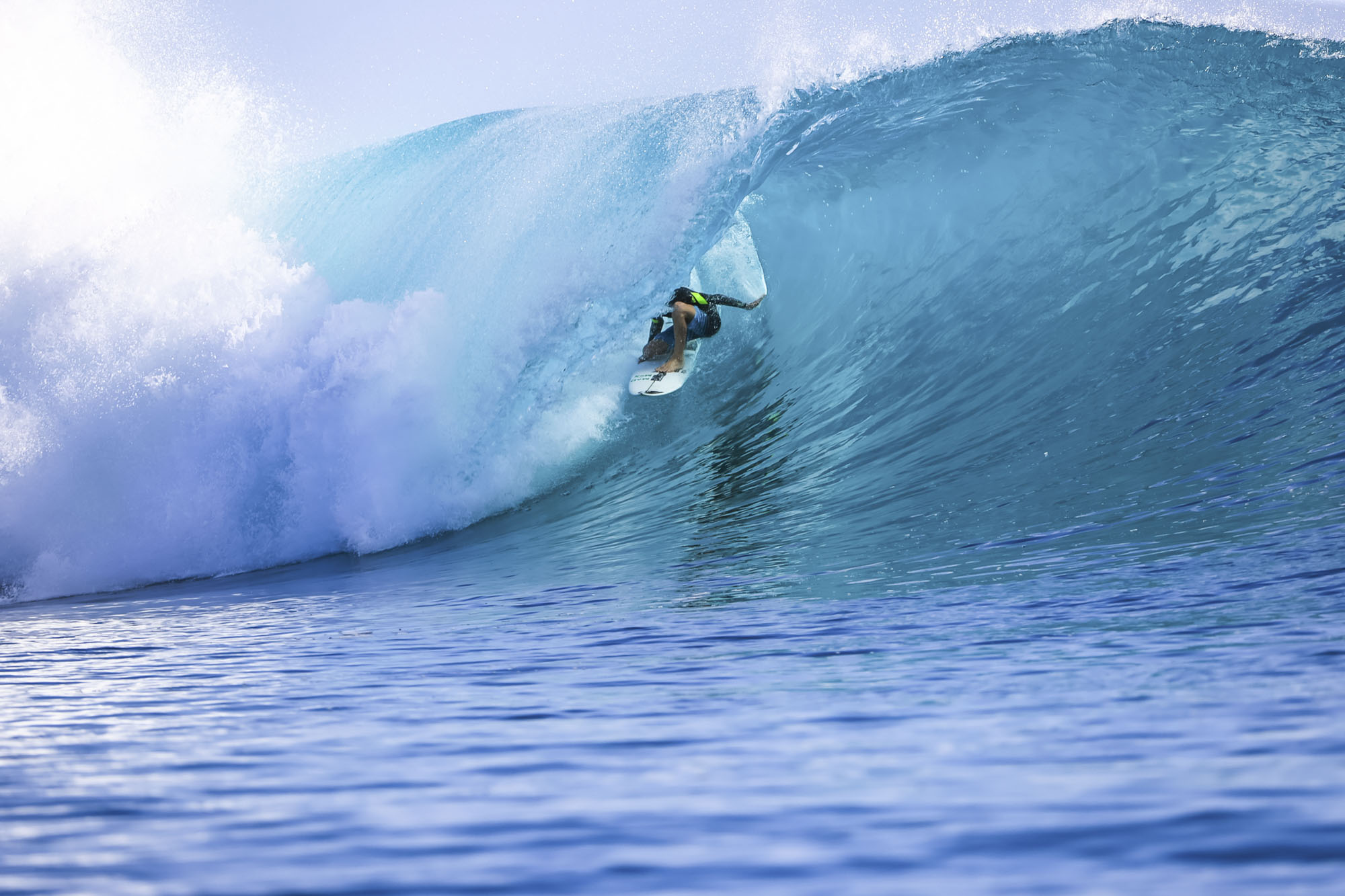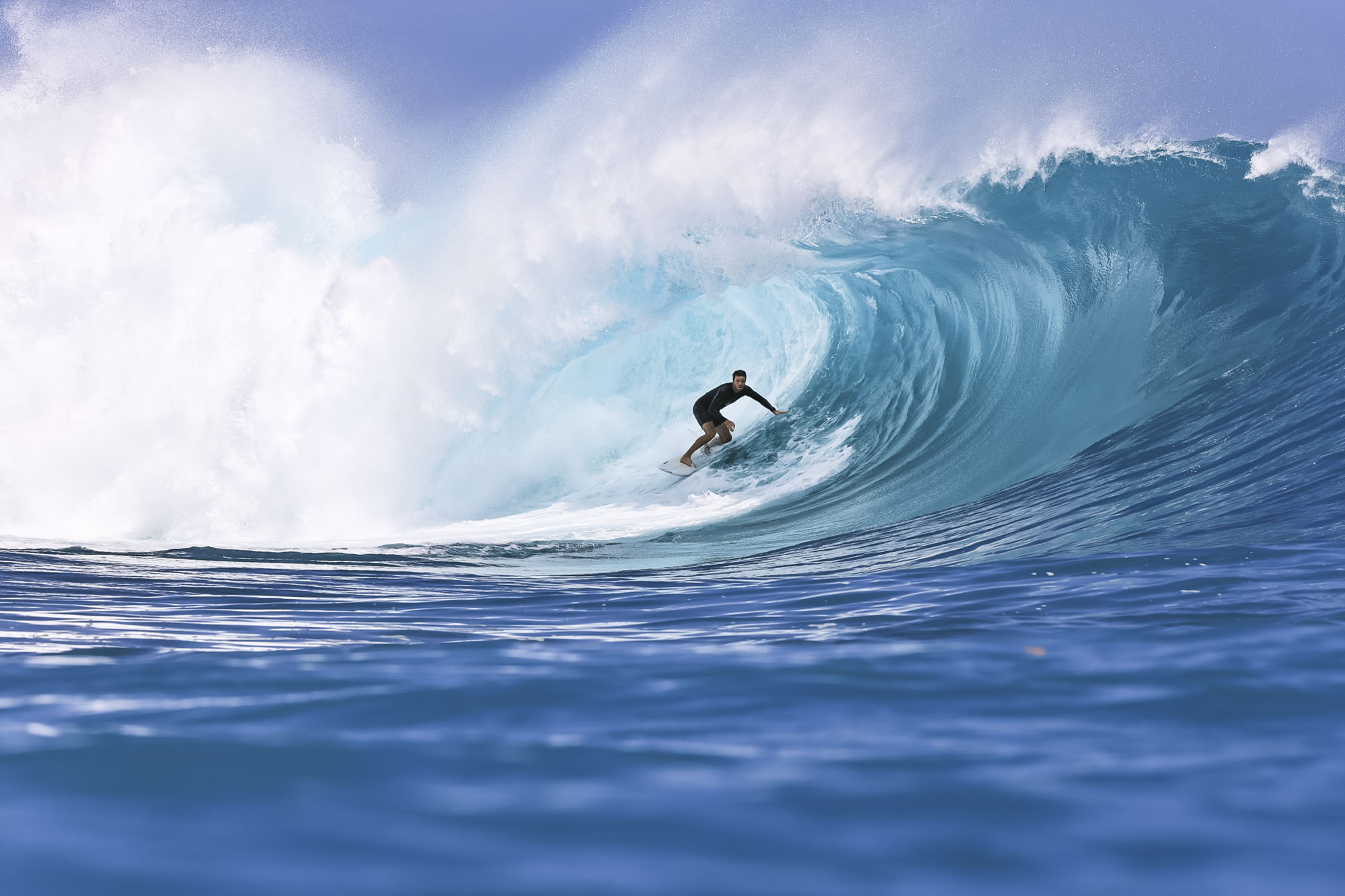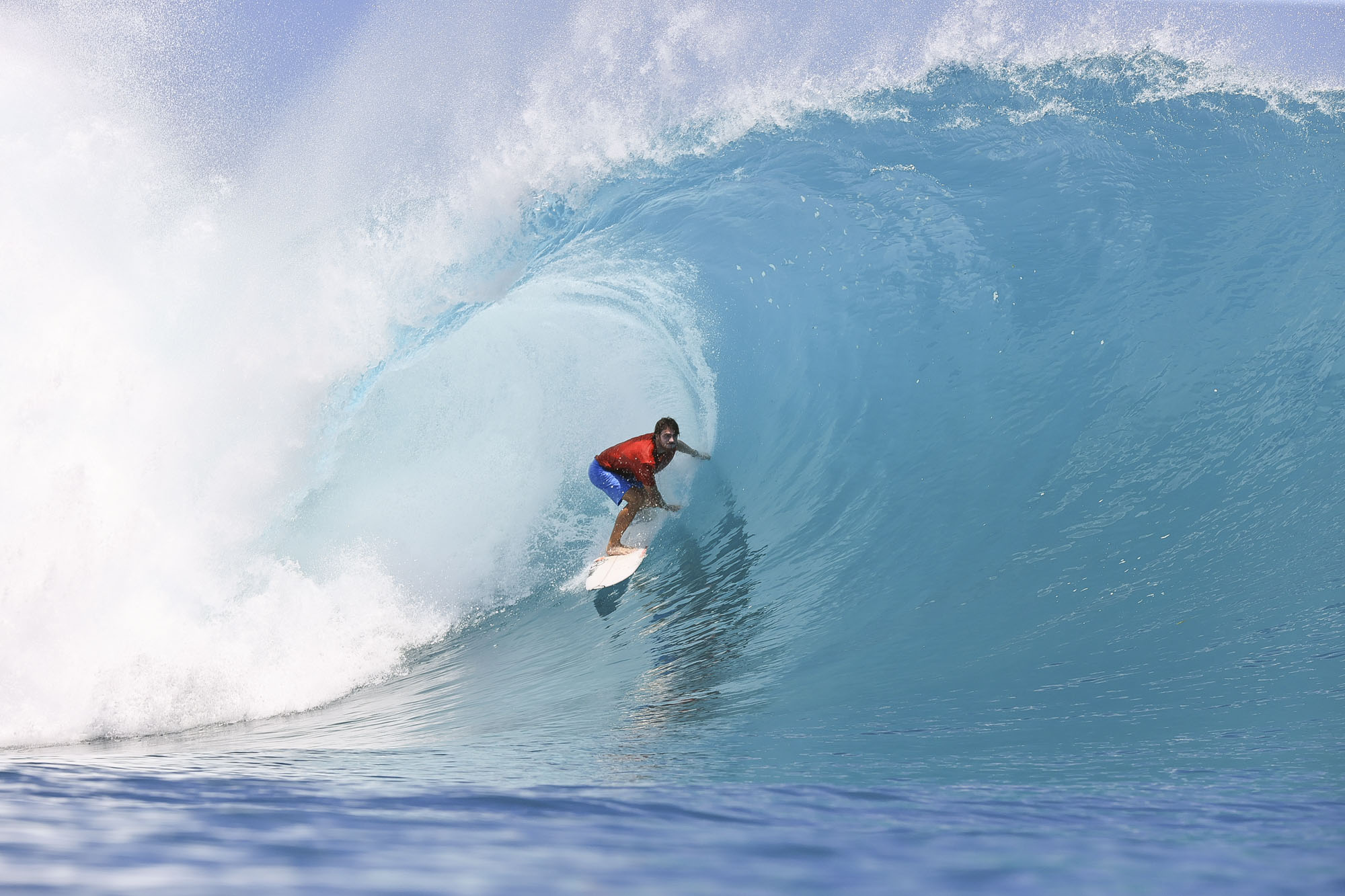 Wipeouts were on repeat in our minds. Especially this one Brazilian who could barely surf, sporting a Gath helmet and yellow rashie, paddling for one, getting sucked over just as he pulled back, and then standing on his board and diving into a couple feet of water while a solid wave broke on his head. Not rattled at all, he proceeds to paddle back out and paddle for more gnarly waves. Scores one at the end of the day by grabbing rail and sticking the drop and pulling in, and then gets the speed wobbles and eats it. Yellow rashie took every beating like a champ and couldn't get enough, legend.
Kelly was a hot topic. First day of our trip and we cross paths with the Goat. This is going to be hard to top, scoring perfect waves with the best surfer in the world and chat and learning from him the whole way!
Boys got some sick waves after I left with tide coming in and making the end bowl just more manageable and not as death defying. Finishing the first day with some sick kegs, sick sunset, incredible food and your best mates. This swell provides the best way to start our trip!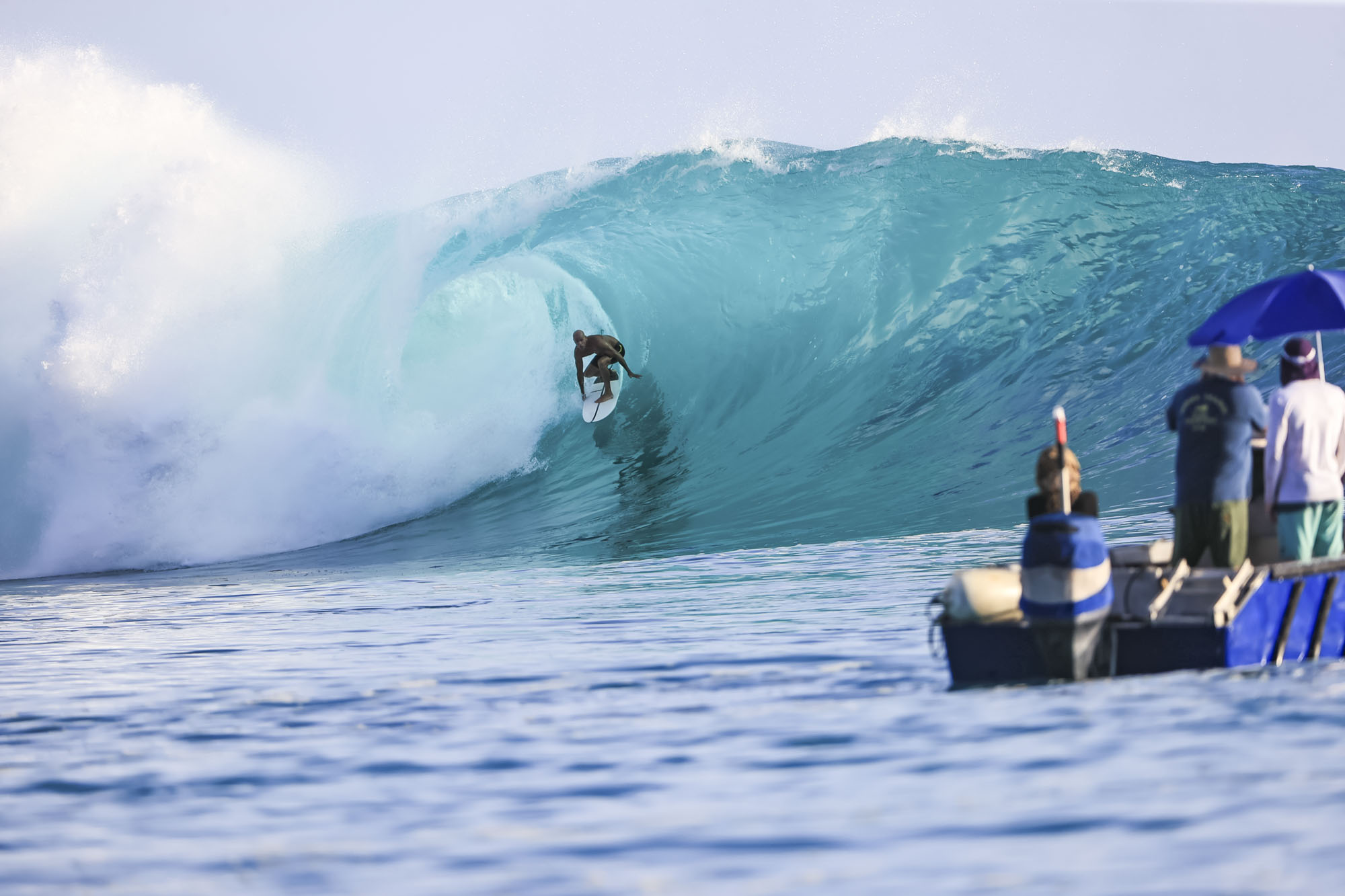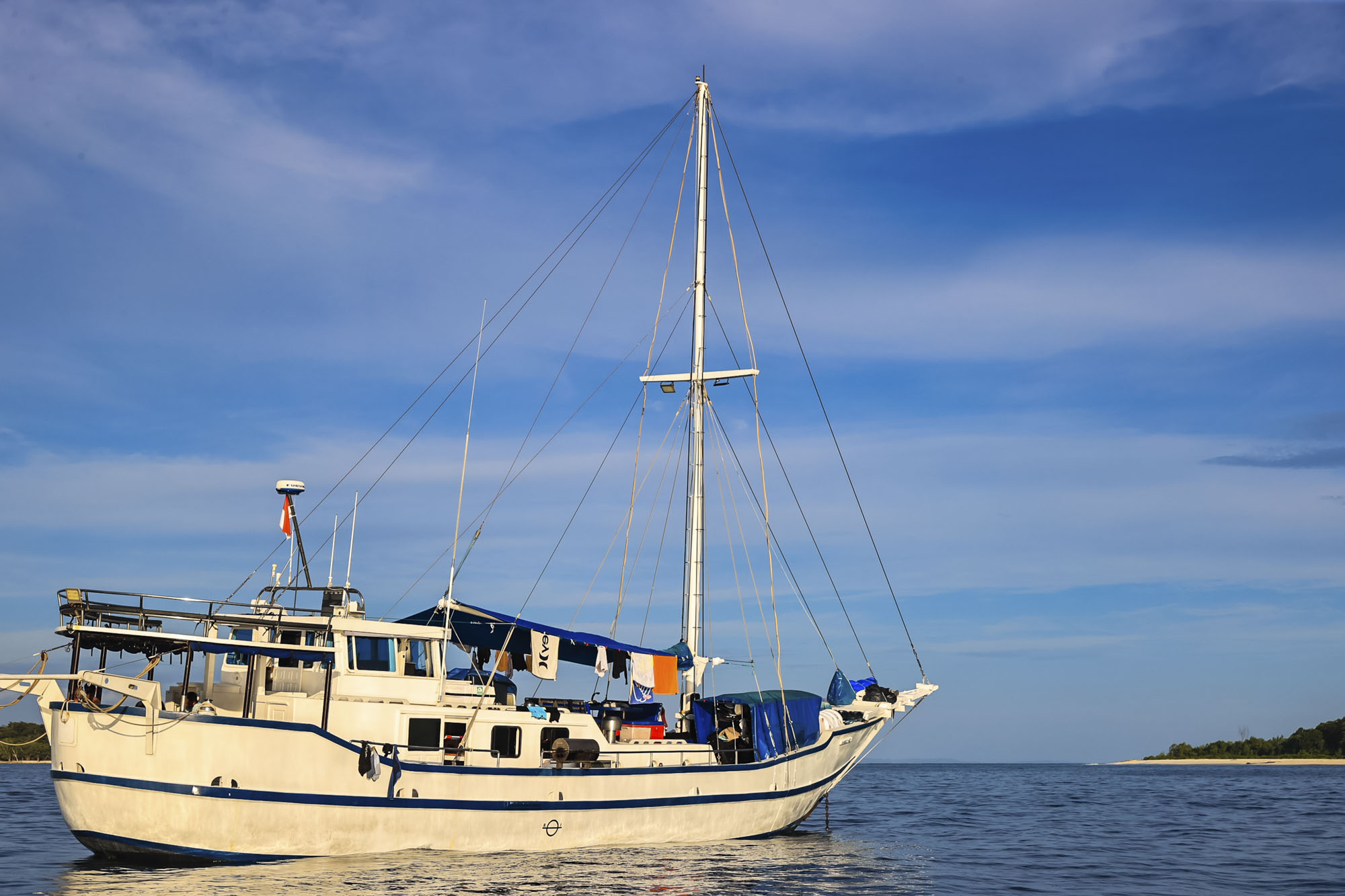 Everyone was mega cooked after surfing Kandui's all day. We got to EBay early but no one was rushing out, me most of all. Fun waves were to be had, really fast wave and a slight devil wind coming into it. Everyone got warmed up and starting to tag it or go for some punts. Billy turned to watch Oscar and described him going higher than the rising sun on a big backside rotation. I was feeling wrecked, but after trimming on some small waves got a mega oop ramp and sent it, but landed on the roof and couldn't get back down.
Came in after not long, knew we were going to get an insane breaky before hitting Bank Vaults. A little crowded but nice clean waves and everyone's frothing again. Head out and Lennix had just got a brand spanking new board ready and then cops a set on the head, breaking it before he even gets to surf it. He takes his leash off and a local on the beach gets the bottom half with the fins.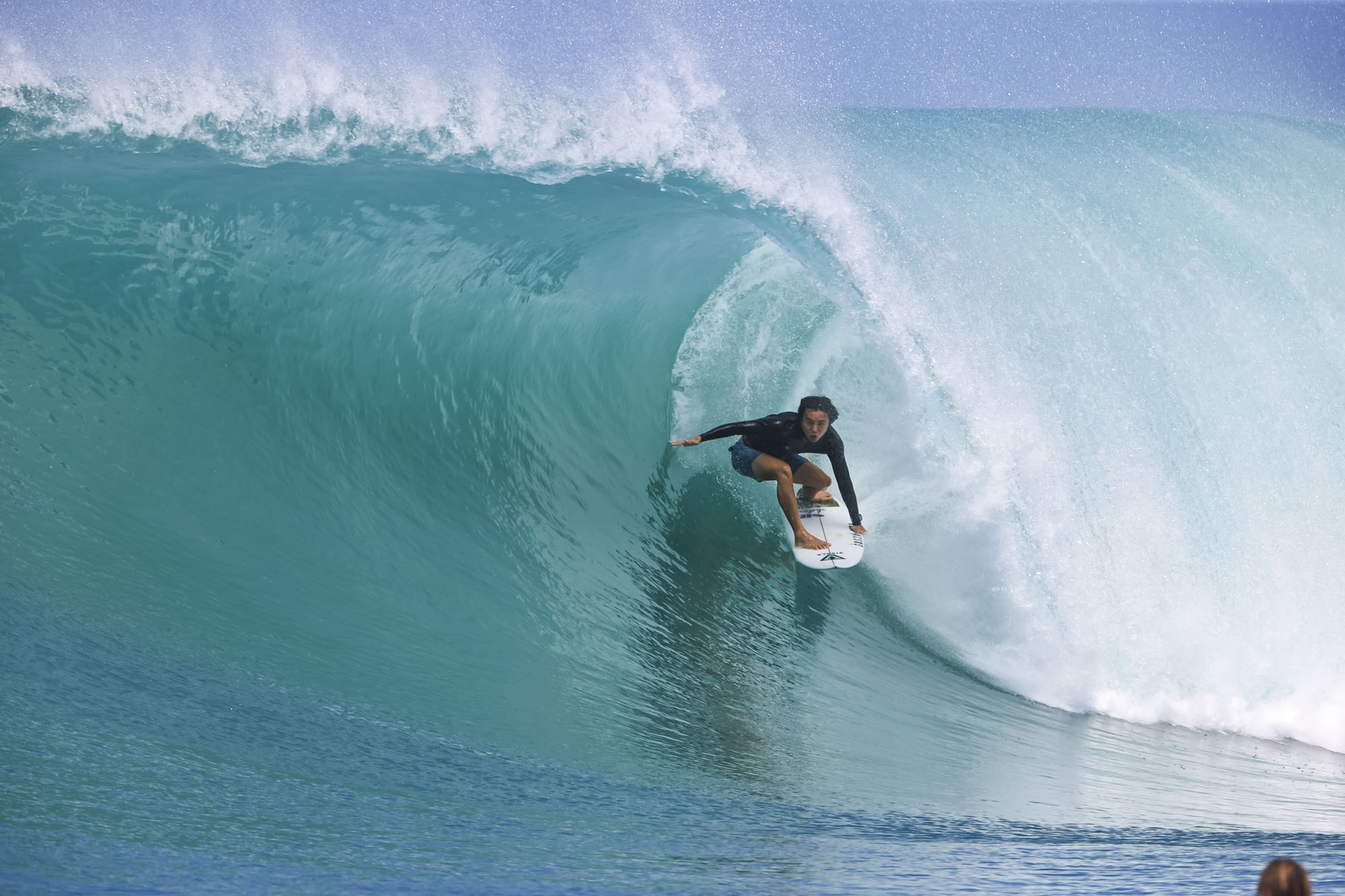 Pretty slow session but boys got hunting on the inside of the wave and crowds and scored some fun tubes. I ended up getting a nuts one after drifting up the point and was struggling to commit being so deep on the take-off and bottom turn, but then sacked up and pulled in with some big pumps and got close to the exit. Then a guy drops in and goes straight, causing a big wash that I can't ride through. Guy's a legend even if he did just make the biggest barney, he apologised heaps and paddled himself in. Hinata took the heat with a couple sick longer, big tubes.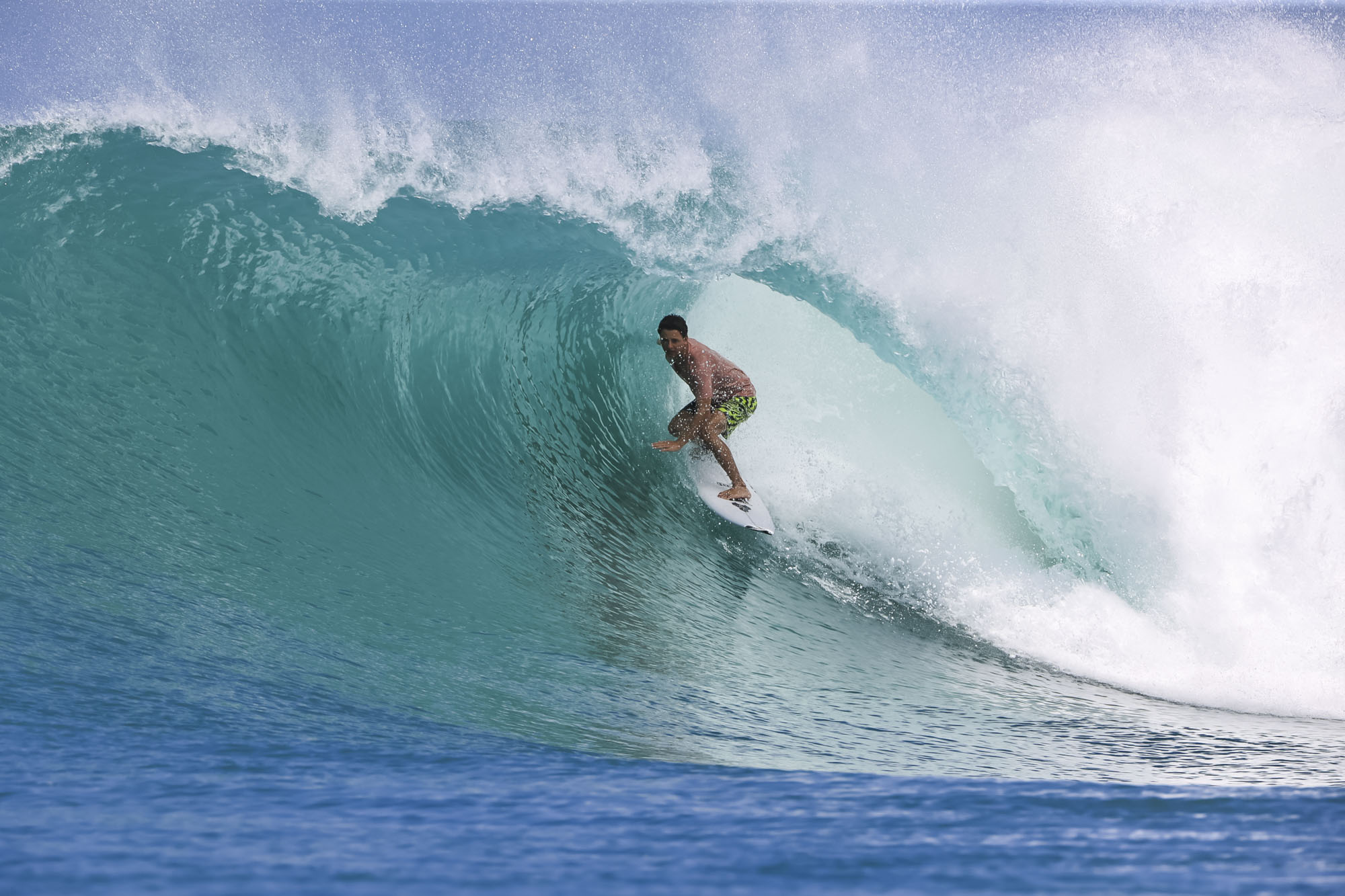 The Goat paddles out and doesn't do Goat things, pulls into this first wave and it proceeds to clip his head sending him down. Then has a five-wave set land on his head, blowing him way round the inside. And then the crowd gets to him and he doesn't catch many waves.
All in all, we're frothing hard. Good times enjoyed by all of us. Hanging with Kelly again and getting so enjoy beautiful paradise in the Ments.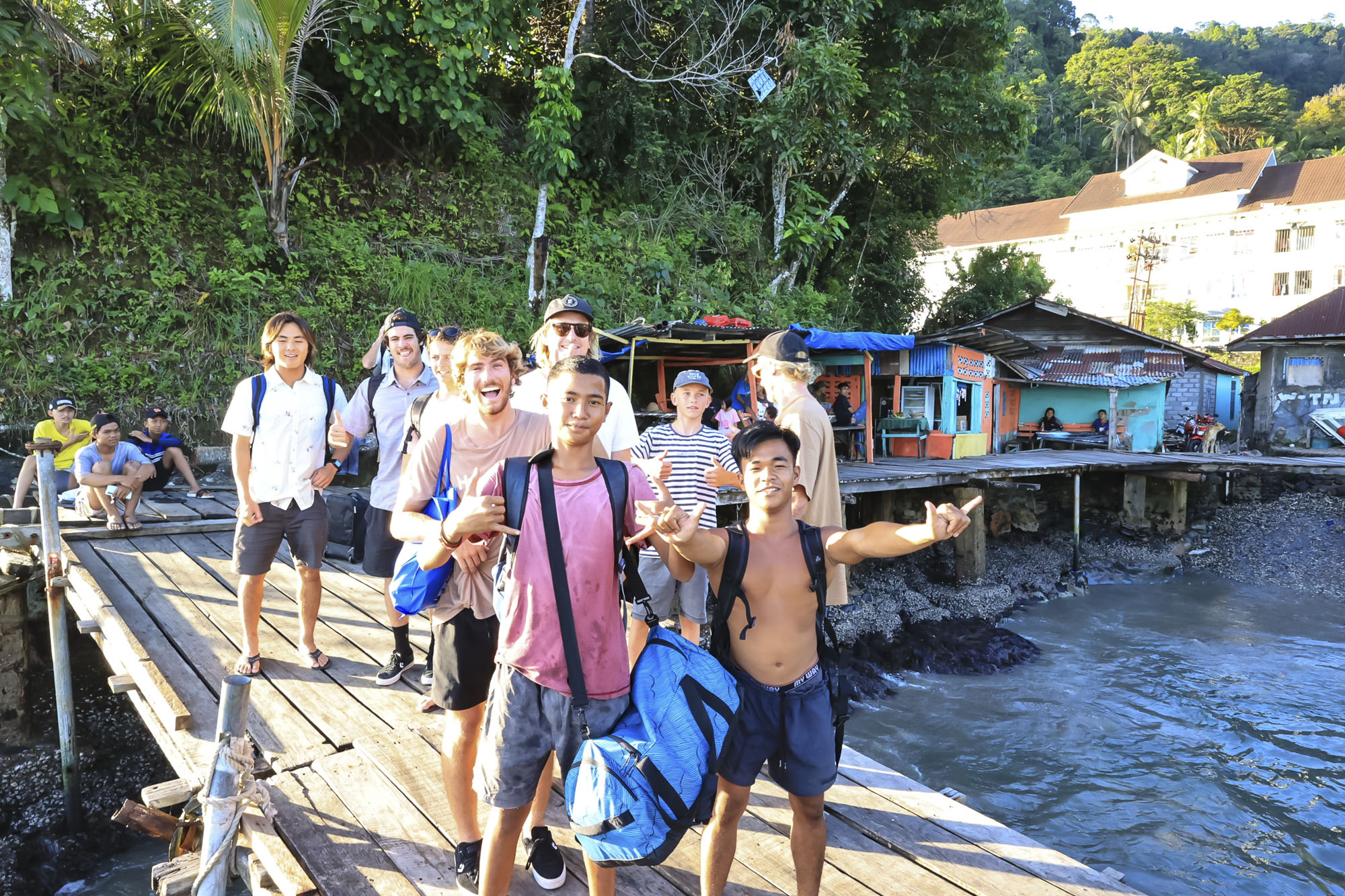 More on the way. Watch for Part Two tomorrow.
***
The week ahead in Indonesia: Bali | Mentawais | Sumba