A terrified vacationer got the fright of her life when she found 18 scorpions in her suitcase after returning home from a vacation in Croatia.
The woman was unpacking Saturday after returning the Adriatic to her home in Natternbach in the Austrian state of Upper Austria, and when she opened her case, she spotted a whole family of stingers, sending a chill down her spine.
The woman reportedly found 18 scorpions in the suitcase, apparently a mother and her babies.
She called Tierhilfe Gusental, an animal rescue service, which said in a statement: "This afternoon we were contacted by a lady from Natternbach, because stowaways have nested in the luggage of their Croatia trip.
"More precisely, a scorpion with babies. The animals were secured and handed over to us. They are currently in the Linz animal shelter until they start their return journey."
Austrian media reported that it is the third case of scorpions from Croatia ending up in Upper Austria.
They said a woman from Linz had discovered a scorpion in her apartment on Thursday, June 30, also following a vacation in Croatia.
Curiously, she had already been at home for three weeks when she made the skin-crawling find.
This means the creepy-crawly probably made itself comfortable in the apartment for three weeks without being noticed.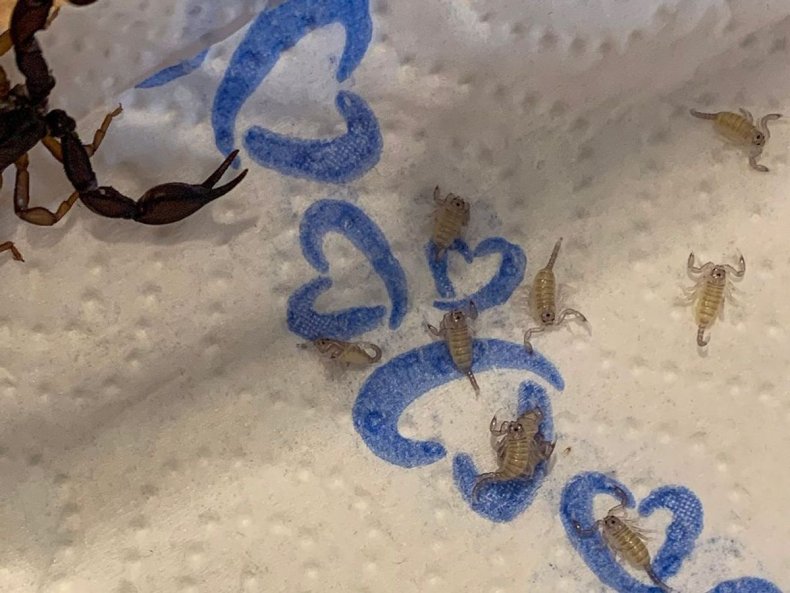 Another case – in September last year – saw a scorpion from Croatia found at a home in Upper Austria before it was taken to an animal shelter.
Scorpions are characterized by a segmented, curved tail tipped with a venomous stinger at the rear of the body and a pair of grasping pincers at the front.
Although they live in many habitats, they are most common and diverse in deserts.
In Croatia, scorpions are primarily found on the Adriatic Coast, and are much rarer in the country's continental regions.
There are only a few different kinds of scorpions that are found in Croatia, and none of them are life-threatening.
While venomous, their poison is too weak to kill a human being. That being said, their stings can cause pain, swelling, itching, redness and a burning sensation.
There are five species of scorpion in Croatia, but only two are common, the Euscorpius italicus and the E. Germanus. Neither of these species are considered harmful to humans.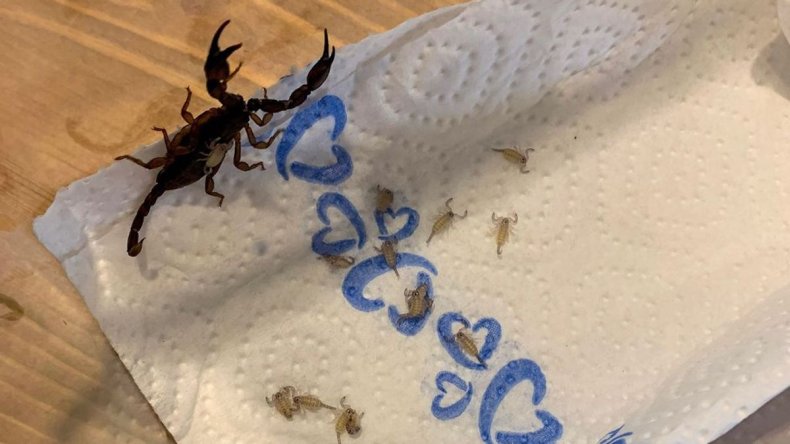 This story was provided to Newsweek by Zenger News.