One of the most photographed properties in Hawaii will be available for auction next month, giving the next owner a chance to party as much as Justin Bieber did there in 2016. The famous Water Falling Estate in Ninole, Hawaii on the Big Island cost Bieber $10,000 per night and also served as the filming location for Love Island and Ex on the Beach. Thanks to photos from TopTenTealEstateDeals.com, fans can tour the home without emptying their bank accounts.
Bieber and his entourage stayed at the estate for two weeks in 2016, long before he settled down and married Hailey Bieber. The estate stands atop a cliff on the Hamakua Coast and is practically a private, all-inclusive resort with a golf course, a pool, tennis court, and a private helicopter pad on the roof. The estate was also a finalist for HGTV's Ultimate House Hunt.
The estate goes up for auction on Aug. 15 through Sotheby's. It is listed at $9.95 million, with a reserve price of $5.99 million. If you're interested in bidding, or just interested in seeing where Bieber partied, scroll on for a tour of the property.
Astonishing views of a natural waterfall
The astonishing Water Falling Estate is located in a secluded area on the Big Island's northeast shore. The property covers over 9.44 acres and the estate itself is 7,422 square feet. It includes five bedrooms, four full-size bathrooms, and two half-bathrooms.
prevnext
Ocean views from every bedroom suite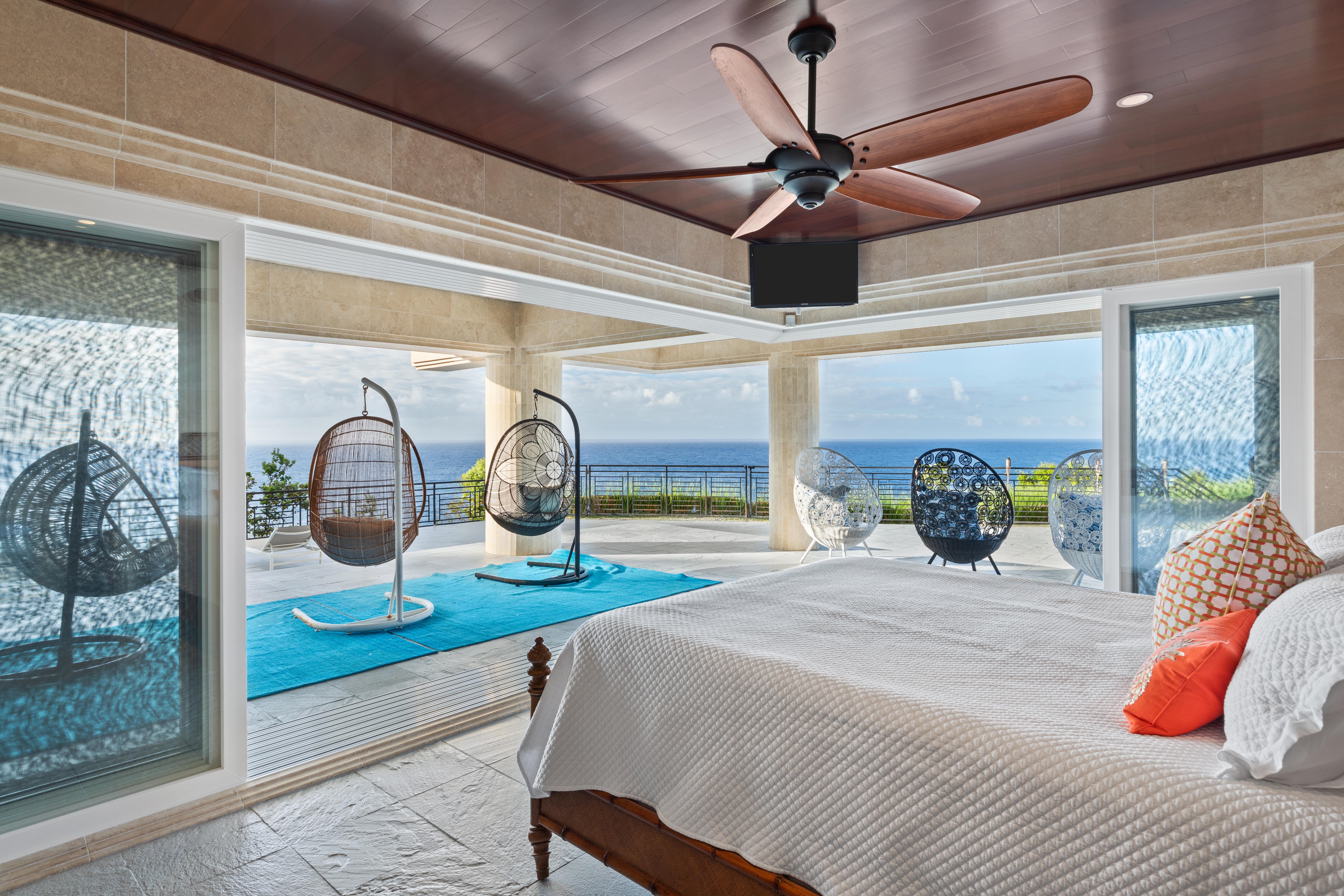 "Water Falling Estate" isn't just a fancy name, but a descriptor for the property. Visitors will see an intimate view of a 240-foot natural waterfall. The rugged coastline takes a sudden drop into the Pacific Ocean, steps from the property, so visitors will get incredible views of sunrises and sunsets. The beaches are just steps from the property.
prevnext
Olympic-sized swimming pool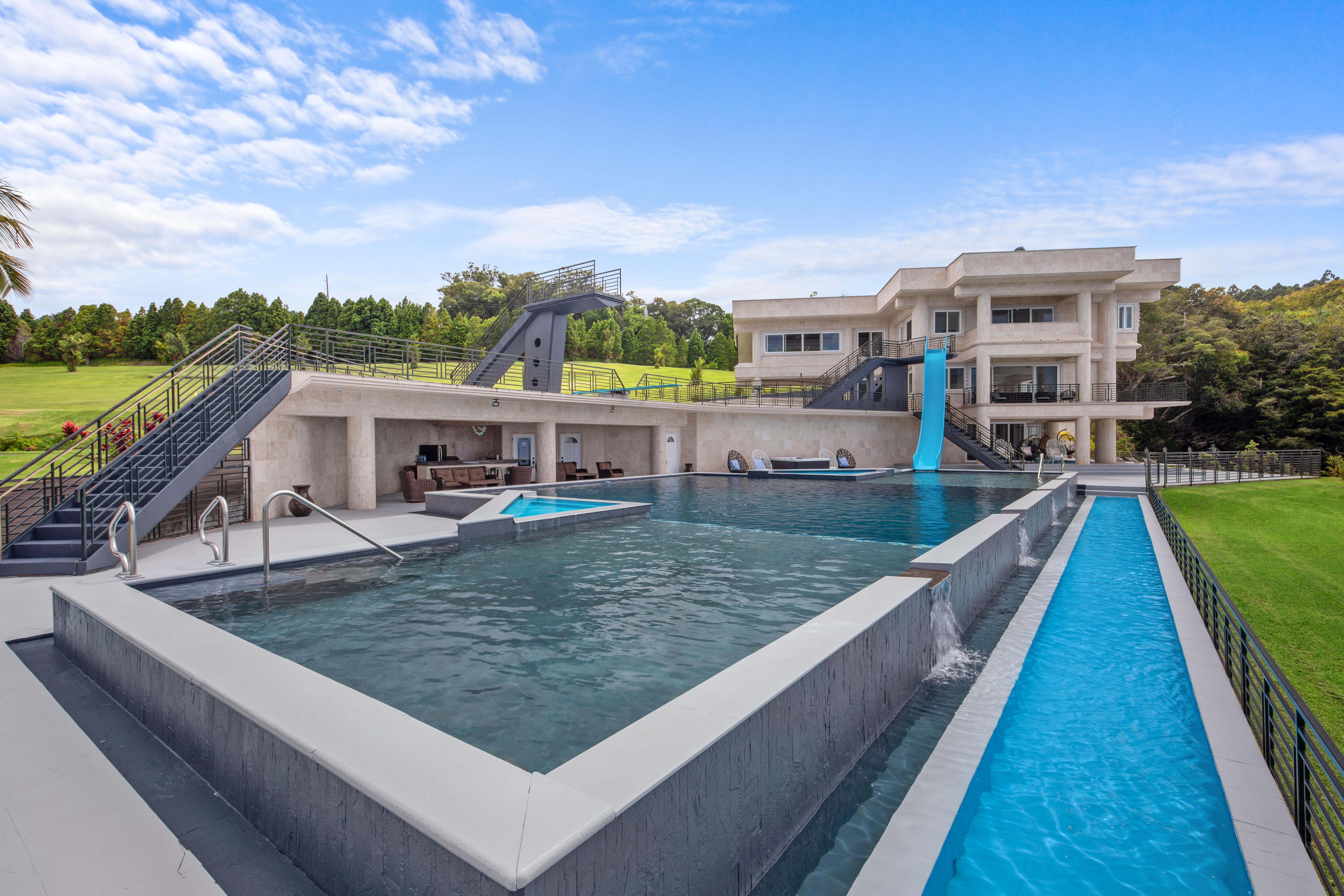 Visitors will not need to leave the estate on vacation. There is a personal sports stadium with seating for 450 people, a nine-tee golf course, an aquatic center, and a two-story water slide. The aquatic area includes two guest suites, a game room, a media area, two whirlpools, a sauna, a shower, an outdoor kitchen, and a dining area.
prevnext
Giant chef's kitchen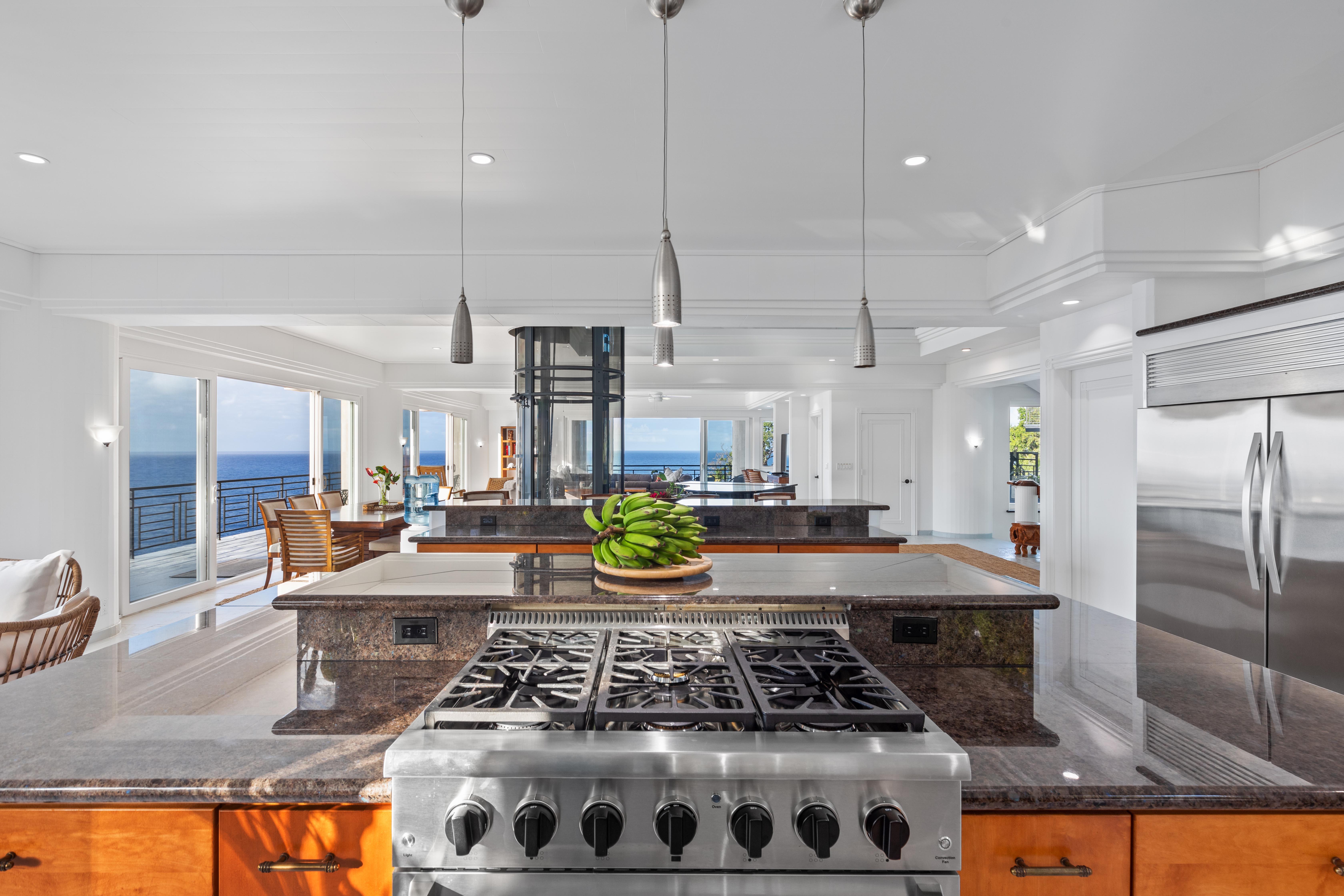 A guest will even have the privacy of their own home. There is a separate one-bedroom guest house standing apart from the estate. There is also an outdoor bar and a four-car garage. There is a 25-meter Olympic swimming pool on the property.
prevnext
A heaven for beach-lovers

Although the estate is secluded, visitors can enjoy all the Big Island has to offer without traveling too far. The Big Island, the largest in the US, has other stunning beaches and is home to the Hilo Forest Preserves, Akaka Falls State Park, and Volcano National Park. Honolulu is a short, 50-minute plane ride away.
prevnext
A personal basketball/tennis court stadium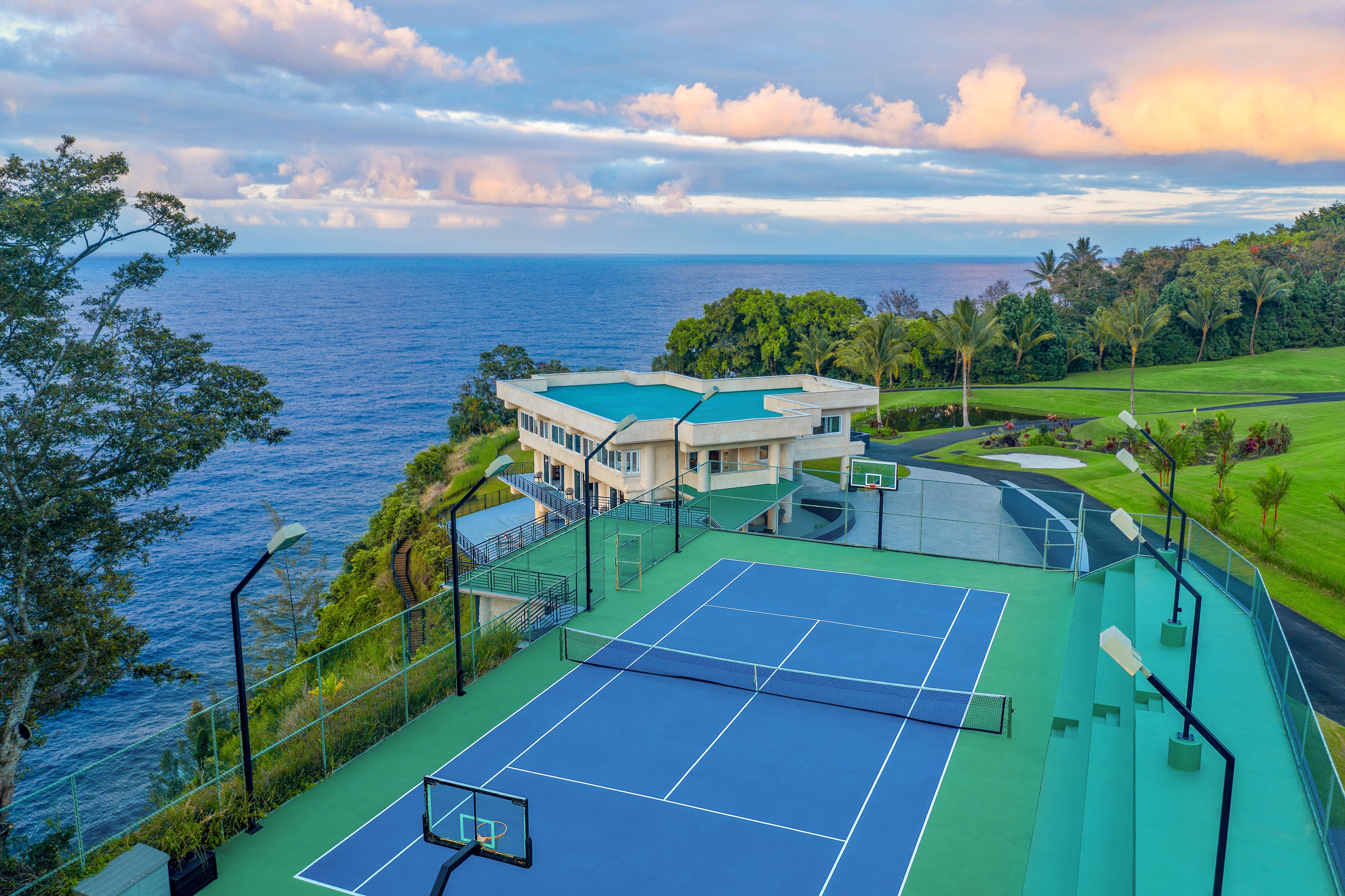 Views of the waterfalls are clear from the primary suites on the property. The patios, balconies, and rooftop deck also provide plenty of opportunities to see what makes Water Falling Estate so unique.
prev
.