Breeze Airways is the latest airline to curtail flights at Charleston International because of crew shortages, including the postponement of a nonstop route to Las Vegas and trimming half of its weekly flights to New Orleans.
The startup carrier is delaying the Sin City launch by one month and suspending nearly a dozen flights each week between the Lowcountry and several destinations. The others are West Palm Beach, Fla .; Huntsville, Ala .; Louisville, Ky .; and White Plains , NY
"Unfortunately, we have had to make some adjustments to our summer flight schedule due to the constraints of crew availability and other supply chain issues," spokesman Gareth Edmondson-Jones said.
The changes include:
The Las Vegas route will now begin operating Sept. 7 instead of Aug. 5. It will operate daily except Tuesday.
Two of the four weekly flights to New Orleans on Friday and Monday are grounded from July 1 through Aug. 29. Thursday and Sunday flights will remain.
The twice-weekly seasonal flights between Charleston and Huntsville, Ala., Will end July 31 instead of Sept. 4. Breeze plans to bring back the seasonal route next summer.
Flights to Palm Beach International are suspended from July 2 through Sept. 3. The airline's flight schedule shows the route returning twice a week on Oct. 6. It was not scheduled to run during most of September.
Twice-weekly flights to Louisville, Ky., Will not run from June 30 through Aug. 7. Breeze's flight schedule shows the route returning Sept. 2.
Three of the five weekly flights to White Plains, NY, are suspended July 2-4 and from July 8 through Oct. 3. Thursday and Sunday flights will remain.
Passengers can book an alternative flight, but if one is not available, Breeze said it will refund their money. The airline said it does not charge for a flight change or levy a cancellation fee. If someone books within 14 days of an affected flight, Breeze will waive the fare difference.
"We are very saddened to make these changes and are deeply apologetic for the impact this will have on our guests' summer travel plans," Edmondson-Jones said. "We are committed to restoring flights once we can confidently provide reliable and efficient service. "
Based in Utah and launched by JetBlue founder David Neeleman, Breeze began serving Charleston in May 2021.
Its cutbacks follow the decision by United Airlines to cut 50 flights a day at Newark Liberty International Airport near New York City. The changes, starting July 1, will result in six fewer flights from Charleston next month.
Airlines have been struggling with delays and cancellations as summer travel demand in the waning COVID-19 pandemic ran into labor shortages. Several thousand flights were canceled over the Memorial Day and Juneteenth holiday weekends.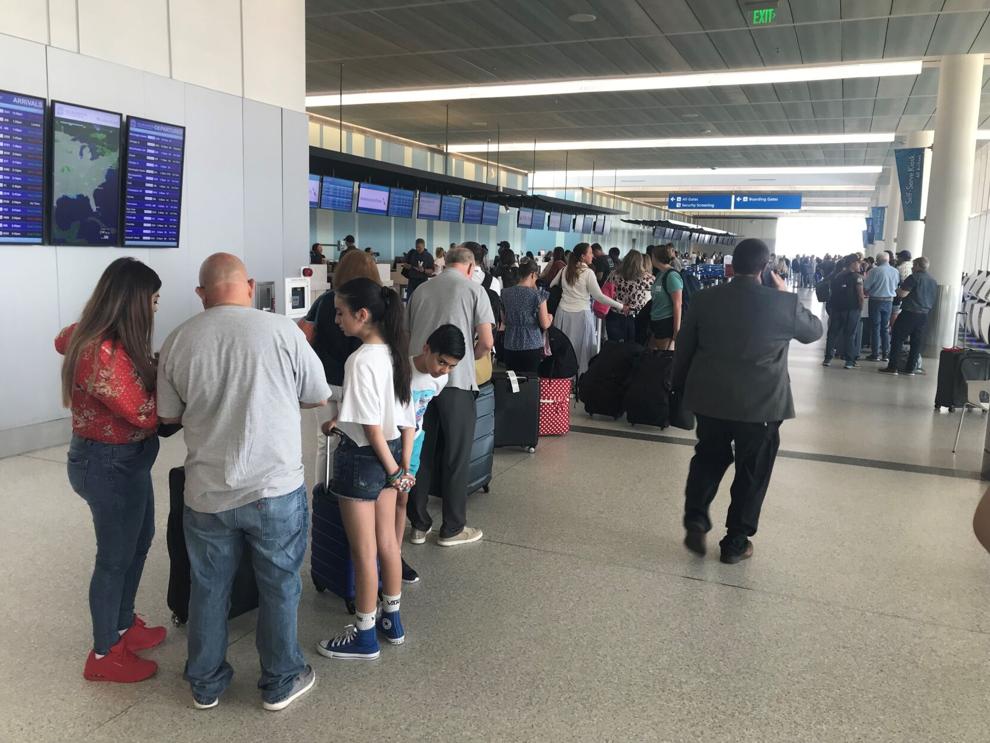 Carriers are now trying to match their schedules with their available staffing.
Last week, Airlines for America, a trade group that represents the largest US carriers, said its members have dropped 15 percent of the flights they originally planned for June through August.
Transportation Secretary Pete Buttigieg recently threatened to sanction airlines if they fail to meet consumer-protection standards.
..