In an industry where consolidation, mergers and acquisitions are common, especially over the past two years, New York-based agency First in Service has remained fiercely independent.
And the brother-and-sister duo at its helm have no plans to change course, with their eyes set firmly on the future and supporting their agents, both employees and independent contractors.
First in Service (styled F1S) was founded in 1991 by president Erika Reategui and CEO Fernando Gonzalez. The siblings' roots are in travel: Their mother, Olga Pinto Gonzalez, was a journalist in Peru who worked for a newspaper's travel section. She always admired the agencies she wrote about and eventually started her own di lei in the US, International World of Travel in Queens, NY, where she also founded the America World Travel School.
Reategui worked at her mother's agency in high school. She branched out on her own di lei to first work in the airline industry and then for several large travel agencies in New York. After landing a big account – the commercial office of Spain's embassy – she started her own agency with her mother's encouragement and brought her brother di lei, a freshman in college, on board.
"Our team is our asset. You can never move forward without a team." – Erika Reategui
Originally, F1S was branded as Erika's Worldwide Tours, but at the advice of a bank they renamed it to appeal more to a corporate clientele.
Reategui recalled saying to her brother, "Fern, what do we do? Service. We're going to be First in Service." That was in 1992.
Throughout the 1990s, F1S had a team of around eight but enjoyed rapid growth thanks to its work with the Spanish embassy, ​​which helped drive business to the agency from the broader European community.
It was a time when airlines paid commission: F1S had one particularly lucrative contract that paid more than 30% on business-class tickets. Unsurprisingly, the caps and cuts on air commissions hit F1S hard, but the agency pivoted and started charging service fees.
"It's just a question of being creative and not giving up," Reategui said.
Another blow came with 9/11, pushing the agency to diversify. F1S began developing clientele in fashion and entertainment and started onboarding its first independent contractors (ICs).
In the late 2000s after the Great Recession, yet another setback inspired further growth at F1S. A Spanish bank that represented more than a third of the agency's business was bought out, and F1S lost the corporate account.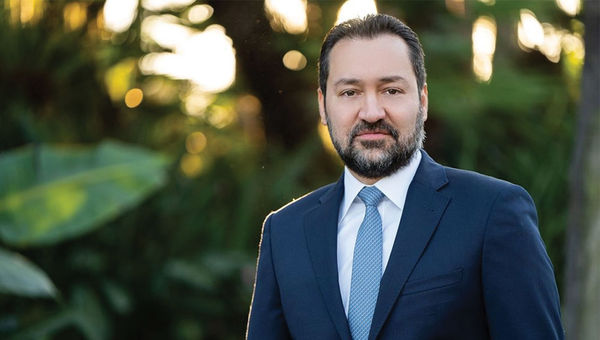 "The master plan has always been, how do we give the best service?" – Fernando Gonzalez
Gonzalez said that a regrouped F1S decided to focus on Latin America. The agency opened an office in Bogotá, Colombia, which led to huge growth and resolidified the corporate side of the business, Gonzalez said.
At the same time, F1S clients began asking for leisure services, so the agency became a member of Virtuoso and has built a strong luxury clientele.
"The master plan has always been, how do we give the best service?" Gonzalez said. "How are we the most responsive? How can we really fulfill the needs of our clients?"
Putting people before profits
As F1S expanded its leisure offerings, ICs started gravitating toward the agency. Today, F1S has around 150 ICs and 44 employees, referred to as "VICs" and "VIPs," respectively.
"We rely a lot on our team," Reategui said. "Our team is our asset. You can never move forward without a team. That's the most important part for us, our people."
Like most businesses, the pandemic presented a massive challenge to F1S. The agency early on made a commitment not to fire or furlough any employees and instead embarked on what was then a 13-week plan to focus on improving the business.
A number of employees were moved to IC status, which has turned out to be lucrative for them, Reategui said. They are generating more revenue for themselves while still managing F1S's accounts.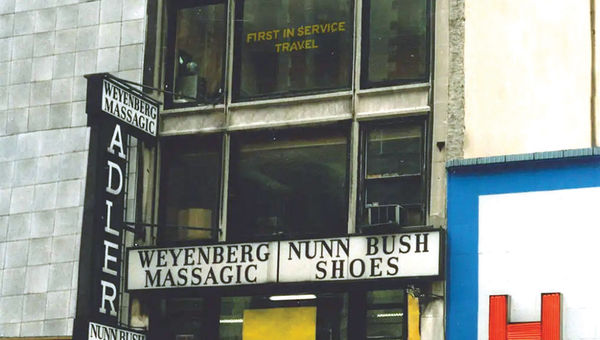 First in Service's New York headquarters in 1992. Photo Credit: First in Service
The agency is also focused on its global network, expanding in some newer markets in Latin America and balancing its corporate, entertainment and leisure business mix.
"Having that balance and maintaining and making sure we grow in each of those areas is a core focus," Gonzalez said.
Things are looking positive. So far, travel sales for 2022 compared to the same period in 2019 are up 25%. F1S continues to onboard more ICs. And, Reategui and Gonzalez remain committed to staying independent; in fact, they injected the company with their own funds during the height of the pandemic.
"We're one of the few companies that is still independent with a fierce determination to not consolidate and not to join or, I hate to use the word 'sell out,' but to be able to continue the culture that we have," Gonzalez said. "And that culture is that our people come first, not our finances. We're obviously a for-profit company, but if you take care of your people, they will take care of you. That is such a basic truth."