An historic building in the heart of downtown Oceanside with a multi-faceted and very productive past is seeing new life as a 10-room hotel.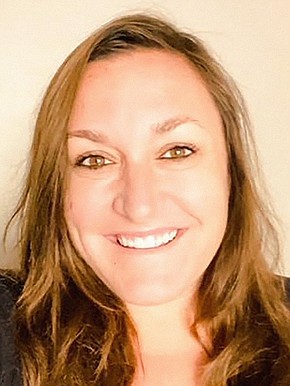 Reinforced, remodeled and reimagined, "the brick" hotel is one of three surviving brick buildings constructed during the late 19th century in Oceanside.
While keeping much of the charm and character that has drawn people to the site since it was built in 1888, the former hardware store, grocery store, fraternal lodge, community meeting spot, café, library, boarding house, chiropractor's office and jeweler soft- opened in June.

Historic touches can be found in each of the 10 rooms, from the bygone era bricks lining the walls to the wooden luggage rack in the closet made from the original lumber that dates back over a century.
Each room has a different motif, some have ocean views and others are pet-friendly.

The building's brick and steel façade brings back memories of its previous incarnations but its contemporary contactless room check-in and text message notifications for guests have brought the hotel fully into the 21st century, making it a perfect fit for the renaissance going on in Oceanside.

"We're excited to be a part of everything that's going on in Oceanside," said the brick General Manager Lauren Aldrich Sweeton, 35, a fourth-generation Oceanside native who graduated from El Camino High.

"We're proud to be a long-time family here. And the brick is not just a place for tourists, it's also a place we want locals to come and hang out. While people are just now seeing Oceanside's potential, we've always thought Oceanside was amazing."

The hotel has two suites and eight standard rooms, including four with balconies. It also has an outdoor café, cocktail lounge and access to neighboring Stone Brewery beer garden.

There are two upcoming dining concepts from Grind and Prosper Hospitality group that will be opening inside. The Q&A Oyster Bar and Restaurant is on the ground floor next to the hotel lobby, and the brick's 1,200-square foot Cococabana rooftop bar offers views of the Pacific Ocean and the downtown area.

The property is also a short walk from the Oceanside Pier, local museums, theaters and restaurants.

The Aldrich family bought the building at 408 Pier View Way in 2017 for $1.1 million, as well as the building next door at 406 Pier View Way for $1.3 million.

It has been a work in progress since then, including earthquake safety needs that required pouring concrete footings into the building's steel insides to support the brick walls.

"We retrofitted and restored it to its old glory days," Sweeton said.
"But it's also modern and tech-y, with digital self-check-in and pre-booking."

Sweeton's other managers are Hope Breen and Katie Trippe, running the day-to-day needs of the hotel. Sweeton's brother, Thomas Aldrich, was the brick's project manager. They are the great-great grandchildren of John and Jeanie Aldrich, who moved to Oceanside from Connecticut in 1926.

Sweeton also operates the Aldrich family's vacation rentals on the beach. A board member of the nonprofit Visit Oceanside, the city's tourism authority, she is also on the group's downtown advisory committee.

At Visit Oceanside's recent tourism summit, Sweeton was one of a handful of recipients of its "Respect the O'riginals" award.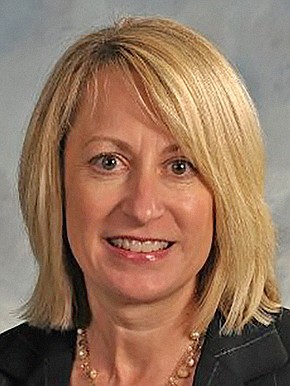 "We are grateful to the Aldrich family for reimagining this historic building and repurposing it into a new experience for everyone to enjoy, residents and visitors," said Leslee Gaul, president and CEO of Visit Oceanside. "This is one of those projects that epitomize what is going on in Oceanside. It's the type of genuine, local experience that people want today."
Sweeton said the only thing that might be missing from the brick is on-site parking. The hotel has a dedicated lot but it is a block and a half away.

"This is a historic building and back then, people came on horseback, so there wasn't a need for a parking lot," she said.

According to Visit Oceanside, original owner John Schuyler moved to Oceanside in 1887 and opened his first hardware business on Second Street, now known as Mission Avenue, which he purchased from Oceanside founder Andrew Jackson Myers.

In 1888 Schuyler constructed the two-story brick building at 408 Third Street, which is now called Pier View Way.

"Not many buildings from the 1880s are still standing," Sweeton said. "We are so happy to keep this building in the city and we're excited to be part of everything that is going on."
the brick hotel
ESTABLISHED: 1888
OWNER: Aldrich family
GM: Lauren Aldrich Sweeton
HEADQUARTERS: Oceanside
BUSINESS: Hospitality
EMPLOYEES: 3
WEBSITE: thebrickhotel.com
CONTACT: (760) 519-7163
SOCIAL IMPACT: The brick offers military discounts and while it was being built, employed local San Diegans, staying as environmentally clean as possible.
NOTABLE: The hotel is within the footprint of the Thursday Farmers Market and night Sunset Market run by Main Street Oceanside.