Hopeful holidaymakers who had travel plans brought to an abrupt halt during the pandemic have been waiting more than two years for a refund, with the agent they booked through accused of holding on to their money.
Self professed travel guru Carolyn Nelson is the woman behind Defense Escapes, a travel agency which claims to offer dream holidays for defense heroes.
David Russell, a 40-year Australian Army veteran, had booked an overseas retirement trip in 2019 to celebrate with his wife, Christine.
READ MORE: Vet clinic blames human error after mixing up cats Tara and Lara
The Canberra-based couple says they booked cruises, accommodation and flights through Defense Escapes, spending almost $ 30,000.
"They actually sold themselves to look after past, present, serving members and they could actually get us good deals, good bargains and all that sort of stuff," Mr Russell said.
Defense Escapes is now accused of doing the exact opposite, with the couple claiming they are still awaiting a refund for the holiday that never happened.
"She said that the third party hadn't actually paid it back," Mr Russell said.
After contacting the cruise company directly, Mr Russell discovered it was far worse.
"We've actually found out that she'd only paid the deposit to the third party and they've paid it back to her within four to five weeks," Mr Russell said.
Mr Russell says he has attempted to reach out to Defense Escapes on several occasions, but to no avail.
"We've left voicemails, we've sent texts, we've sent emails, and we've just sort of got the cold shoulder," Mr Russell said.
Anne Mead has been a civilian defense worker for more than a decade, which is how she found out about Defense Escapes.
Mead and her husband were bound for Las Vegas to renew their vows before heading to Hawaii and eventually cruising home to Brisbane.
They paid an $ 800 deposit for the cruise but didn't commit to any other payments as they were undergoing IVF treatment.
When the treatment was successful, Anne went about contacting Defense Escapes for the deposit to be refunded.
"She congratulated us on the pregnancy and said that she would contact (cruise company) Carnival straight away and start that refund process," Mead said.
Mead says she asked to be included in email correspondence between Defense Escapes and the cruise company, but has since heard nothing from Nelson.
Mead says that the pandemic can't be used as an excuse for the refund delay due to when she canceled.
"There's no reason why Carnival wouldn't have returned the money within the timeframe because there were no delays when I canceled," Mead said.
Helen Long had planned to travel overseas with her mother to explore Europe and had booked through Defense Escapes.
"All the deposits were paid the first week of December in full, so that was $ 14,010," Long said.
More than two years later, Nelson still hasn't refunded the full amount, despite Long taking the matter to the Australian Competition and Consumer Commission.
"We sent the final notice and said we'll take her to court over this. She deposited $ 1689 into my bank account and said that that was the money that Princess Cruises had given her," Long said.
READ MORE: Pharmacists want COVID-19 anti virals available over the counter
Adam Glezer from Consumer Champion has been trying to assist Defense Escapes customers in receiving their refunds.
The consumer advocate from Victoria said that more needs to be done to protect customers.
"I'm hoping for regulation in the industry so that we don't have these issues of anyone being able to become a travel agent," Glezer said.
Despite having previous positive holidays through Defense Escapes, Long says she will look elsewhere next time.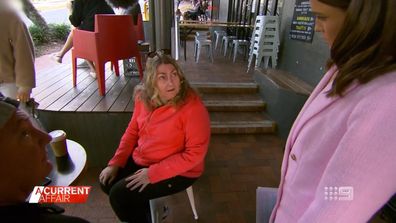 In Pictures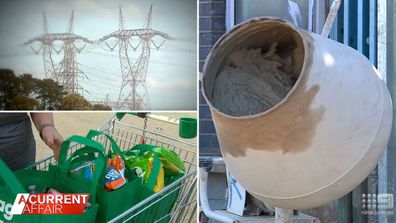 Experts share advice amid soaring cost of living expenses
From inflation and interest rates to supply chain issues and the weather; all those factors have driven up the cost of living – and we've all been feeling the heat on our hip-pockets.
View Gallery
"After this experience there's no way I'd call her again for a holiday," Long said.
Mead says Defense Escapes shouldn't be operating for any clients in the future.
"She needs to be shut down, this needs to not happen to anybody else, she clearly can't be in this line of work if this is the way she's treating her clients," Mead said.
A Current Affair approached Defense Escapes on the Sunshine Coast, but the company did not respond.