CLYDE, NY — Many children enjoy watching big equipment in operation. The size, power and capacity of an excavator, crane or dump truck are impressive. Every year, the open house at AN Martin Systems LLC offers a chance for local schoolchildren in New York to see big equipment up close at work in agriculture.
The Clyde, New York-based company sells, installs and services grain handling, drying and storing equipment from its headquarters and also from its branch location in Pavilion, New York. The facility's huge-scale equipment helps the company in installing and maintaining modern grain equipment from a variety of manufacturers.
AN Martin's recent, two-day open house allowed hundreds of children to tour the facility, try their hand at operating equipment (while wearing hard hats and under the watchful eye of trained operators), take an Amish buggy ride, play a few games and make a few crafts.
But, before they could don hard hats and check out the heavy equipment, Jason Martin, president of AN Martin, spoke with the students about safety.
"Most of you come from farms and know the dangers involved," he said. "Payloader accidents, on average, take a couple (of) seconds to happen. You can't drive equipment on a side hill."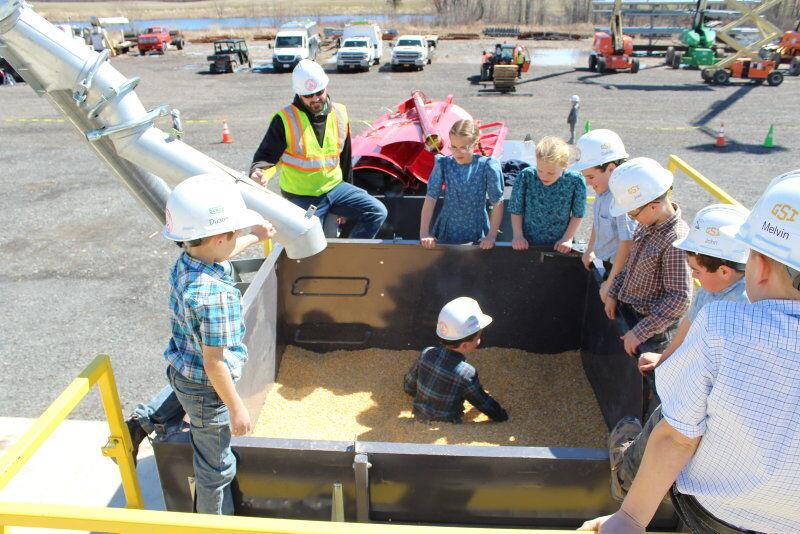 Although it helps to use a rollover protective structure (ROPS) with a seat belt on farm equipment to prevent a person's death and injury in case of an equipment rollover, avoiding the unsafe situation altogether is even better.
Martin told the students that just as they would look both ways before crossing the road at home, they should also remain observant at busy places such as his agriculture business. Unlike on the road, equipment moving around his property can change directions suddenly.
Grain Bin Safety
Students also learned about grain bin safety.
"We build grain bins that hold two tractor-trailer loads of corn or beans," Martin said. "If you go in the bin while loading, it's dangerous."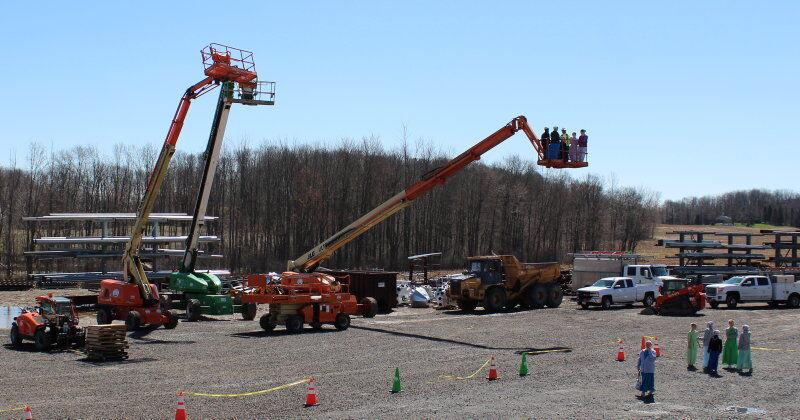 In three seconds, a person can become trapped and unable to free himself. The students learned this firsthand as they stood in a simulated grain bin loaded with grain while an operator explained why the weight of the grain — which seems so light — can become a trap to a farmer standing inside the bin. A real grain bin loads four times faster than the model at the event did, a fact shared with the children while standing in the model watching grain immobilize their legs. Within about 15 seconds, they struggled to move at all, while buried only hip deep. Of course, with help from their friends and the operator, the children were readily freed; However, being buried in grain in a real-life situation is much more serious.
Another grain bin danger is collapse incidences. Martin explained that some farmers poke at grain that has piled up unevenly on one side, causing it to avalanche on top of them. Others stand in an empty bin unaware that another worker is about to begin filling it. That causes the farmer to become trapped because they cannot climb on top fast enough.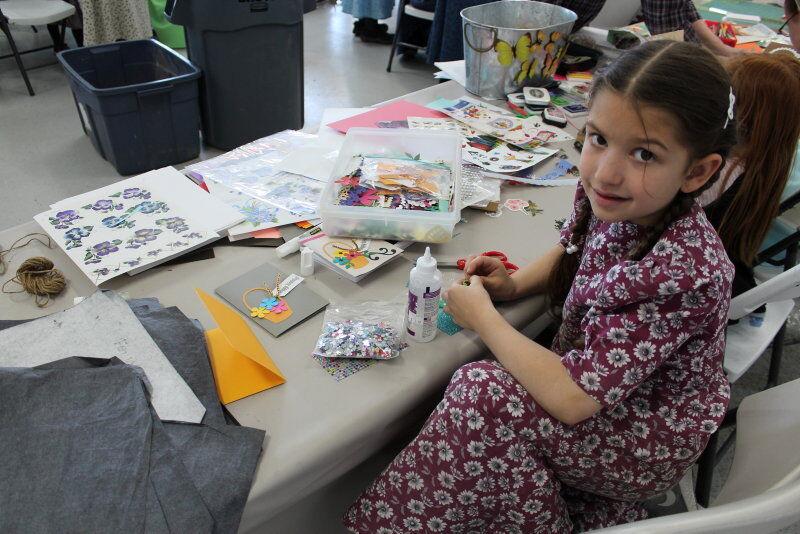 Heavy equipment can also become dangerous if parked in the wrong place. Martin said that a crane toppled at his facility while parked in a driveway because workers were unaware that a spring underneath the ground had made the surface soft.
"No one was hurt and the crane was OK," he said.
The grain bin held by the crane required "a lot of repair," Martin said.
Now they use pads under the rig to disperse its weight. This helps avoid the problem.
Martin also warned the children to not walk under a loader or crane, in case the equipment malfunctioned. While rare, this can happen, he said.
The open house also included a tour of the welding shop, where students could learn the basics of welding.
.