Whether you're looking for ways to celebrate mom or the Kentucky Derby, we have put together a full list of weekend events. If you are in need of fun plans, we've got you covered from reservations for Mom's day, to a Strawberry Festival and even Derby ideas. Check out our 2022 Mother's Day Guide for even more activities and brunch spots for mom.
Read the 2022 Mother's Day Guide!
---

River House at Odette's Mother's Day Brunch
When: Sunday, May 8th, 10 am – 4 pm
Where: 274 River Road, New Hope, PA
The only greater heroism than motherhood is treating mom to an extra special brunch to celebrate her for all that she is and all that she does at River House at Odette's. Menu items include steak and eggs, omelets, chicken and waffles, avocado toast, seasonal fruit, cheeses, pastries, oatmeal, burger, roof sandwich, biscuits and gravy, vegetable burrito and various sides. Reservations are required for the event. Call (609) 796-7022 to reserve.
Mother's Day Dinner at Steam Pub
When: May 5-8
Where: Steam Pub, 606 2nd Street Pike, Southampton, PA
Treat mom to a Mother's Day Dinner at Steam Pub this weekend. In addition to the regular menu, Steam Pub will offer an apple and pear salad, grilled prawn salad, filet boursin, sesame salmon, shrimp and crab noda, sea bass and shrimp. Call (215) 942-6468 to make a reservation.
Mother's Day Cupcakes & Wine
When: Sunday, May 8th, 11:30 am – 5:30 pm
Where: Bishop Estate Vineyard and Winery, 2730 Hilltown Pike, Perkasie, PA
Sip some wine and pair with cupcakes created at Crave-Yard Baking in Landsdale. These are special cupcakes, made to pair with the Bishop Estate wines, or even infused with their wines. There will be three seatings for the event: 11:30 am – 1:30 pm, 1:30 pm – 3:30 pm and 3:30 pm – 5:30 pm. The event will be held in the cozy Stable/Coop area. Tickets include 3 cupcakes with a little pipette of a wine to infuse cupcakes. Each cupcake is served with three perfectly paired wines. Tickets will sell fast and there will also be live music to enjoy. Get your tickets here.
Spring Food Truck Festival
When: Saturday, May 7, 11 am – 4 pm
Where: Bolton Mansion, 85 Holly Drive, Levittown, PA
Grab a blanket and come out to the hill at Bolton Mansion on May 7th from 11-4 for a variety of different food trucks, beer/cocktail garden, vendors, children's activities and a DJ. Admission and parking are free.
Strawberry Month at Peddler's Village
When: May 7-29
Where: Peddler's Village, 2400 Street Road, New Hope, PA
It's Strawberry Month at Peddler's Village! Enjoy strawberry-themed food and drink specials served everyday in the restaurants. There will be live entertainment every weekend and family activities throughout the village. Pick up strawberry jams, butters, pies and fresh strawberries on sale in the Village General Store, located in the Visitor and Event Center.
Washington Crossing Brewfest
When: May 7, 12:30 – 4:30pm
Where: Washington Crossing Historic Park, 1112 River Road, Washington Crossing, PA
Spring Brewfest is back! Come out for beer sampling, food trucks and live music at Washington Crossing Historic Park. General admission tickets include entrance to the event with live music, beer sampling and a souvenir glass. You will be able to taste more than 100 different beers from dozens of local, regional and nationally-known breweries while taking in the views of the Delaware River. All proceeds benefit Washington Crossing Historic Park.
Kentucky Derby "Run for the Roses
When: Saturday, May 7, 12 pm – 6 pm
Where: Crossing Vineyards and Winery, 1853 Wrightstown Road, Newtown, PA
Get out your fancy hats and head to Crossing Vineyards on Derby Day. There will be drink specials (including Crossing's take on the Mint Julep), pre-race TV coverage and extended hours to see who takes the crown. There will be no cover charge for this event.


Annual Colonial Mayfair
When: Saturday, May 7th, 11 am – 5 pm
Where: Pottsgrove Manor, 100 W King Street, Pottstown, PA
Attend the Annual Colonial Mayfair. Dance around the Maypole with it's rainbow of ribbons to welcome the arrival of spring at Pottsgrove Manor. Enjoy family focused living history demonstrations, puppet shows and music. There will be games throughout the day as well. Local vendors and artisans will have their handmade items for sale and the first floor of the 1752 home of the Potts family is open for tours. Explore the grounds to find recipes of the past being made in the kitchen hearth and outdoor bake oven, learn about the role of cider in Pennsylvania history from Mark Turdo of Pommel Cyder and find friendly reenactors ready to share history with everyone. A $2 donation is suggested per person. All ages are welcome.
---
The Culinary Arts Institute
When: Tuesday, May 10, 4:30-5:30 pm
Where: Montgomery County Community College, 1400 Forty Foot Road, Landsdale, PA
Prospective students will have the chance to tour and learn about Montco's Culinary Arts Institute. To ensure proper headcount, guests interested in attending must RSVP at this link.
We Are Supported By: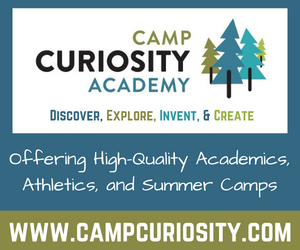 Gain Exposure. Support Local Media. Join the Most HAPPENING Local Business Tribe. Learn more about AccessPass