Murray Irrigation continued its engagement with political leaders when it hosted a visit from NSW Deputy Premier Paul Toole last week.
Mr Toole was provided with information about food production and irrigation in the Southern Riverina, and its contribution to the nation's economy and food security.
He also participated in a tour of Murray Irrigation infrastructure and a local property, which included a unique opportunity to travel in a rice header with farmer Warwick Strong, to get an insight into how rice is grown and harvested.
Before the tour, Mr Toole and his advisers received a presentation in the Murray Irrigation board room which outlined the importance of irrigation to our region and the nation, as well as the impacts of water policy changes over the past 20 years.
It included proposed solutions through Murray Irrigation's Regional Recovery Prospectus.
Mr Toole was accompanied on the farm tour by Murray Irrigation personnel, including chair Steve Fawns, director Lachlan Marshall, general manager operations Scott Barlow, and water policy manager Michael Pisasale.
The delegation inspected one of more than 400 bridges across the Murray Irrigation supply network that are in need of assessment for upgrading to be fit for future vehicle mass limits.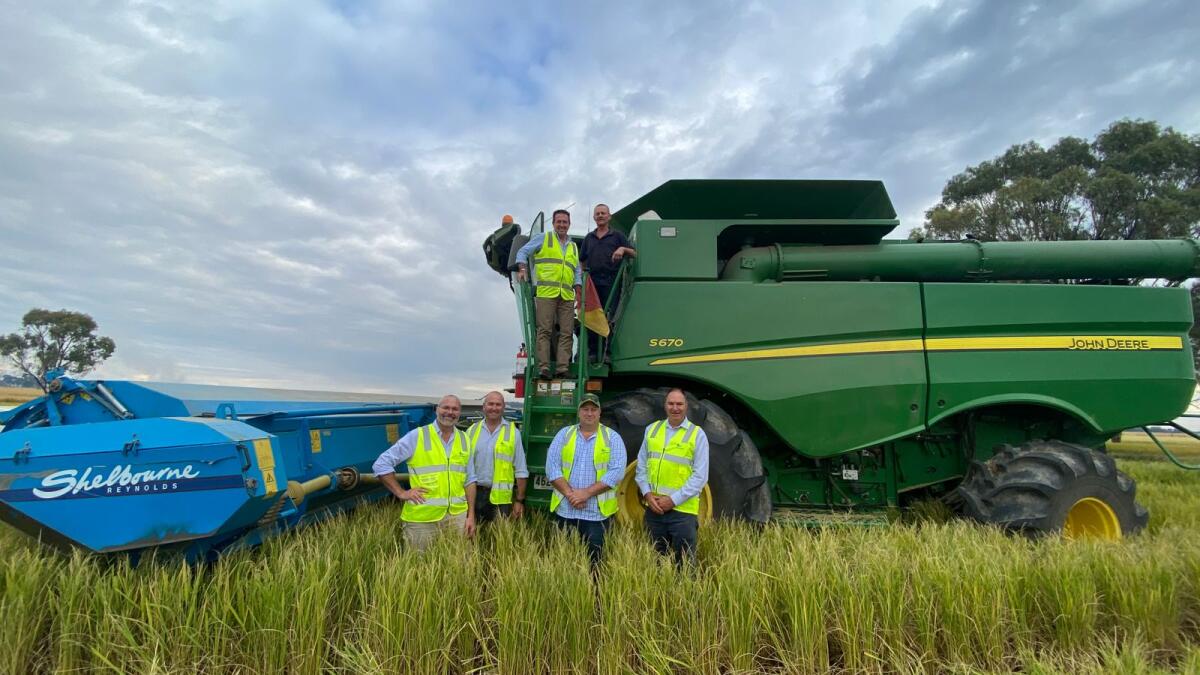 They were also given an explanation by Mr Barlow of Murray Irrigation's approach to modernizing its delivery infrastructure, such as regulators and irrigation outlets.
This has saved significant capital costs by retrofitting mechanical assets with company structures and incorporating metering accuracy to reflect national standards.
Mr Barlow explained how Murray Irrigation's water delivery is leading the industry in supply system efficiency.
Mr Fawns said the visit and tour provided another opportunity for Murray Irrigation to explain how the region can play a key role in providing food production and security, as well as economic and environmental benefit, if everyone works together and develops sound water management policies which balance environmental and productive needs.
"I believe the Deputy Premier gained a better understanding of our issues, our proposed solutions and how our system operates," Mr Fawns said.
"It is important that Murray Irrigation continues to engage with our decision-makers so they can appreciate the challenges we face and the solutions that exist," he added.
Mr Fawns thanked Mr Toole for taking time in his busy schedule to visit and learn more about Murray Irrigation and irrigated agriculture, which is the cornerstone of the region's prosperity.
"Our company will continue to engage with politicians, as we prioritise developing and presenting solutions that can protect the environment, while at the same time providing water for productive use," Mr Fawns said.