Based in Mooi River, leading KZN thoroughbred nursery Bush Hill Stud will offer a quality draft of 14 on this month's BSA Cape Yearling Sale on 28 and 29 April.
The champion nursery has been a major fixture in the South African thoroughbred industry for decades.
The farm, run by Warwick and Karin Render, has become a consistent source of high-class gallopers, with the equine stars bred or raised by Bush Hill Stud headed by Gr1 Summer Cup Wolf winner Whistle (victorious in the Gr3 Al Rashidiya in Dubai ), the Gr1 winning half-siblings Stellite and Zirconeum, and Gr1 SA Derby winner Seal.
Bush Hill also bred the very talented Gr2 Emerald Cup winner The Mousketeer -who earned over R1 000 000 in prize money.
The stud borders on the Little Mooi River which provides water for the irrigation of the winter pastures, allowing for quality grazing all year round.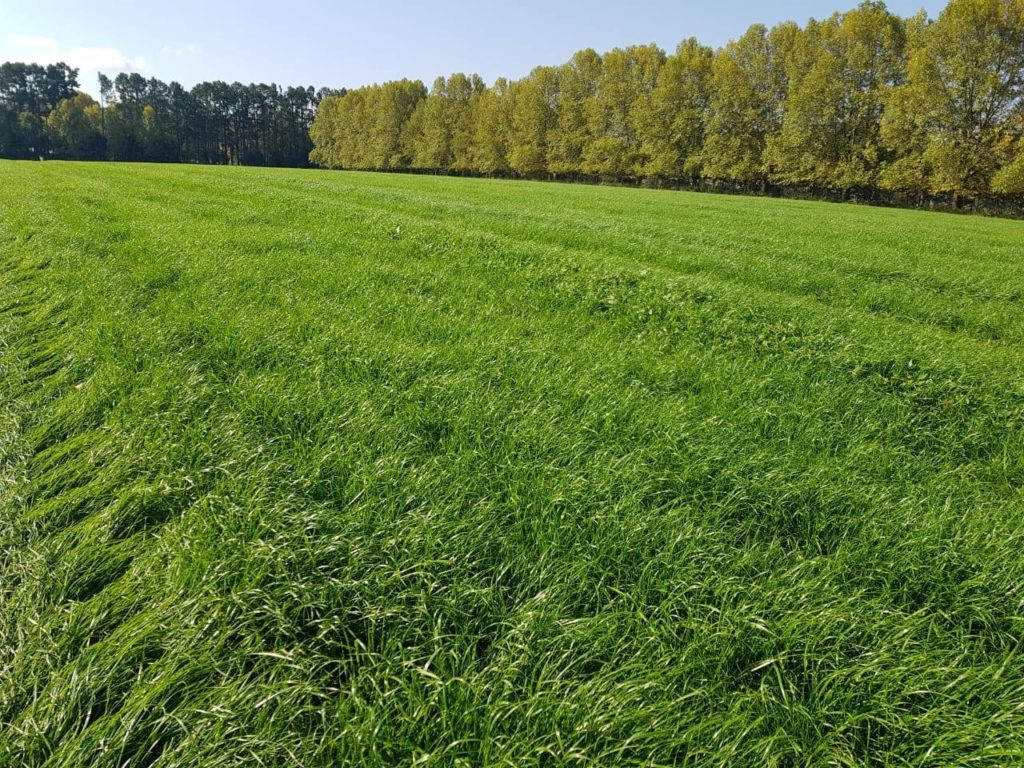 Bush Hill has also stood a number of highly successful sirs over the years, including Kahal and Toreador.
The farm is currently home to an exciting line up of stallions, including Dubawi's promising son Willow Magic, a prolific source of winners Flying The Flag, and New Approach's well performed son New Predator.
The latter, a top-class racehorse who captured both the 2016 Gr2 Peermont Emperors Palace Charity Mile and 2016 G2 Drill Hall Stakes during his career, has some well bred members of his first crop on offer in Bush Hill Stud's National Yearling Sale draft.
They include a colt (Lot 32) whose dam is a daughter of Gr1 SA Fillies Classic winner Bambina Stripes, a colt (Lot 87) out of a three-time winning half-sister to Gr1 Dubai World Cup third place finisher Paris Perfect, and a filly (Lot 332) out of Gr3 Yellowwood Handicap runner up Cold Cash.
Bush Hill will also be offering yearlings by all of Hat Puntano, Lancaster Bomber Querari, Rafeef, William Longsword and the aforementioned Willow Magic at the 2022 National Sale, with other potential standouts including the Rafeef filly (Lot 92) whose dam is a half- sister to Gr2 winner The Mouseketeer, the Querari filly (Lot 215) out of G2r The Debutante winner Tempted, and the Lancaster Bomber half-sister (Lot 247) to Gr3 Strelitzia Stakes queen Neptune's Rain.
Here is Warwick Render's sale notebook:
The New Approach To Winning!
Grade 1 quality sprinter miller New Predator is the first and only son of New Approach – heir elect to super sire Galileo's crown, to stand in South Africa.
His dam is a daughter of Australian Sprint Sire sensation Fastnet Rock.
He now has his first progeny on offer, and judging by the scores they got from the esteemed BSA inspectors they certainly look the part.
Lot 32 – Pure Predator is a smart athletic and well put together colt. Speed ​​in abundance with a touch of class. This is the first foal out of a Var daughter of Gr 1 winner Bambina Stripes. A potent international stakes producing family full of Graded stakes performers.
Lot 87 – Alpha Wolf a strong, good boned colt with size and substance out of a three time winning daughter of Kahal, she herself a half sister to the 13 time local and international stakes winner Paris Perfect. The grandam is herself a stakes performing daughter of Honor Grades.
Lot 129 – Space Wolf, a colt with size, substance and scope, from the true blue South African family of Equus Horse of The Year Irish Flame. This "Corn" family just keeps producing stakes horses in every generation with this colt being a half brother to the six time winning Graded stakes placed African Dream. While his four time winning dam was a half to Gr2 winning Meadow Magic.
Lot 130 – Indecent Proposal is out of the five time winning stakes placed Rhythmic Roxy, who is also a half sister to six time winning stakes Chico Azul. She has got her stud career off to a perfect start with 100% winners to runners. Like the dam of Triple Tiara winner War Of Athena Rhythmic Roxy is a daughter of Requiem. This colt has all the physical attributes to make into a race horse.
Lot 332 – Leonessa is a balanced well put together filly with a good quarter and is the first foal out of the four time winning and Gr 3 placed daughter of Bankable Cold Cash. Another real "running family" with the granddam having had six to run for six to win and backed up by such top class performers Tom And Jerry and Bianconi.
Lot 344 King Of The Seas has class and quality in abundance. A top class international pedigree he is out of a High Chaparral half sister to Gr 2 winning Dylan's Promise. The second dam was placed in two Gr 1's in Australia. Further down the page, and adding to the international flavour, we see Graded stakes winners in Britain and Ireland to add to the Australian and New Zealand performers.
Bush Hill Bombers
We are thrilled to present two quality representatives of the exciting Lancaster Bomber.
Lot 247, a classy filly with size and scope from a family where the fillies have shone. This filly is a halfcsister to multiple stakes winning Neptune's Rain who in addition to her wins in the Strelitzia and the Kwazulu-Natal Stakes recorded placings in the Gr 1 Allan Robertson and the SA Fillies Sprint Gr1. Granddam is the stakes winner of six, Waterwise, with other top class fillies in the immediate family
Including the likes of Lambarina , Party Time and Chestnuts N Pearls and Sally Bowles.
Douglas Dragon, Lot 320, represents so much that is good and sought after, being out of a stakes placed daughter of the mighty Jet Master, out of a daughter of Jallad out of a black type daughter of Golden Thatch from the immediate family of two ARCSA/Equus champion colts in Gold Flier and Succesful Bidder. To top it off this colt brings all the physical attributes one would want to the table too. A colt with class and scope he looks a racehorse in the making.
Shine Bright With Rafeef
Lot 92 is a glittering example of what Rafeef, who just a week ago sired his first Gr1 winner, is all about.
This filly has substance, quality and balance. She represents a true blue South African family that has done Bush Hill proud. The dam is a half sister to two stakes winners and by Cataloochee has shown plenty of speed, all her foals to have won't have done so over 1000m. This also being the family champion sprinter Al Nitak.
Lot 312 is a scopy colt with a great walk and is out of a Dylan Thomas mare making for interesting inbreeding to Danehill. The dam is a half sister to the New Zealand Gr 3 winner of 6 Mazoon and has already produced the four time winning sprinter Chilly Winter. While down the page we see many international multiple stakes winners.
Pride In Willow Magic
On the back of MK's Pride's recent stirring Gr 1 victory in the HF Oppenheimer Horse Chestnut Stakes we are proud to present such a fine example of Willow Magic in Lot 122.
This colt is the typical mold of his sire, a strong athletic chestnut with a great quarter.
The dam is a half sister to Summer Cup winner and Hong Kong export and local stakes winner, Wagner as well as the dam of current stakes winner Peace In Our World. Just to prove she is on the right track the mare's first unner Mix The Magic by Flying The Flag won by a convincing 4.5 lengths over 1200m since the catalogs were printed.
William Longsword To Rule
Speed ​​abounds in a strong athletic daughter of William Longsword , Lot 156 Sierra Sky. Her winning dam is a half sister by champion Var to Computaform Sprint Gr1 winner Attenborough and a full sister to Gr1 Mercury Sprint placed Al Sakeet.
Her second dam is in turn a half sister Give Me Five, winner of the Gr1 Allan Robertson.
Just to show this quality is nothing new in this family down the page we find Equus Champion Two Year Old Consensual , in turn she being dam of Equus Champion Just Sensual, and in previous generation Gr 1 Winner In Camera and Tatler.
Quick Querari
Quentasia is Lot 215 by Querari out of the winner of the Gr2 Debutante, Tempted who is by that champion broodmare sire Jallad.
She is already the dam of three winners and this speedy neat filly looks like she won't be long in adding to that record. Second dam is the stakes winning Southern Halo daughter Tempter and own sister to international Gr3 winner Tempura.
Hats Off To Puntano!
The only representative of this dual Gr1 winning sire is a half brother to recent Gr1 winner MK's Pride.
Stealth Strike is Lot 424. A quality racy looking colt in the true mold of his father. The dam, a granddaughter of Sunday Silence, has proven herself already with 100% strike rate of multiple winners to runners and all by different sires.
Click here to read the online catalog
Interested parties can view Bush Hill Stud's string at this year's National Sale at block E in the TBA complex in Germiston.